Liyu Italia, manufacturer of large format digital printing and converting technologies, currently offers the most complete range of printing systems with industrial productivity available on the market. An offer also marketed in our country by Colorcopy Group, a leading company with thirty years of experience in the world of graphic industry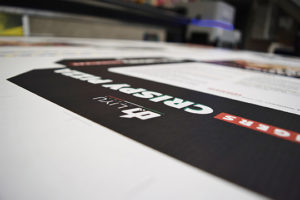 Thanks to an R&D department constantly engaged in the development of innovative solutions, Liyu offers very high performance technologies, able to meet the needs of many sectors, from visual communication to cardboard packaging industry, up to the various industrial sectors.
The brand would have been the protagonist of an event, PrinTrend Expo, which a few days before its inauguration could not take place in compliance with government regulations imposed by the pandemic.
Organized together with some of the leading players in technologies and materials also dedicated to digital printing of packaging, Liyu Italia would present one of its most recent innovations in the paper industry at PrinTrend Expo: the new Liyu KC Led, designed for high-speed processing, with quality print resolutions up to 2880 dpi and up to 10 cm for substrates thickness, even in six-color, which ensures perfect tonal transitions and color rendering. The partialized system of UV LED lamps also allows the creation of unique effects with high added value on different types of substrates, such as single, triple wave or coated cardboard for the creation of customized packaging.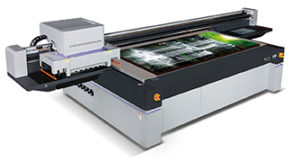 Quality excellence is also guaranteed by the revolutionary aspirated working table, equipped with two upgraded motors, to block the printed material and by the automatic square-gripper system for aligning the supports. Perfect for cardboard converting sector is the new Platinum Q2 Hybrid Led, which simplifies and speeds up the printing process thanks to rear and front media loading.
The 4-turbine partialized suction system and the pressure roller, both at inlet and outlet, improve the adhesion of the materials during printing. In addition, the suction and self-leveling mat maintains perfect flatness and minimizes distortions.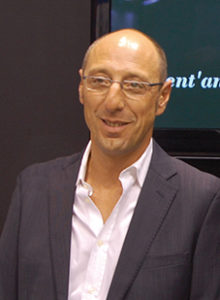 "In the last year we have been witnessing a huge interest from traditional cardboard and box factories in printing and digital converting technologies for short runs", says Paolo Canuti, sales manager of Liyu Italy. "Because if it is true that on the one hand these companies are traditionally linked to large volumes, it is equally true that their customers are increasingly requesting customized micro-runs.
A question that finds an optimal answer in our inkjet printers with UV Led technology, which can be used in combination with our digital conveyor cutting tables for production of boxes and various finishings. In the last year we have had several contacts with cardboard converting companies and my feeling is that the sector is in strong evolution and looking for new solutions to complement traditional processes. A striking example of this is one of the latest installations we made at an important company in Brescia. In this company the need arose to implement the production department with a new technology capable of satisfying the specific requests of a customer.
The installed Liyu system, in addition to meeting this need, proved to be efficient and versatile in order to carry out other types of processing requested by various customers. In general, with digital printing, many companies have started experimenting with new materials, expanding the range of their products and in some cases even developing new proposals through their own e-commerce site".
One of the pluses of the technologies proposed by Liyu – which has production site in China and headquarters in Europe – is the excellent quality/price ratio. An important feature, especially for small companies or for companies making their first investment in digital, inevitably conditioned by costs.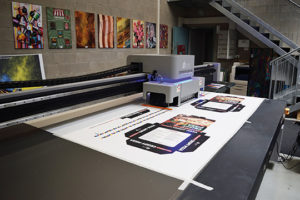 "Liyu has two technologies in its range that perfectly match cardboard production: a hybrid carpet printer that allows to print with a semi-automatic process even medium-long runs, and a flatbed solution which, thanks to the help of extremely powerful pumps capable of sucking downwards the material to be printed, also allows the processing of cartons that are not perfectly flat. With these two technologies we have managed to make ourselves appreciated by traditional box factories and cardboard converting companies", says Canuti, who then goes on to analyze the machine that would be presented at PrinTrend Expo.
"This is the Liyu KC 2512 flatbed in 2.5×1.25 m format, which we also offer in the version with light up to 3×2 m. This exclusive system is equipped with 6 kw suction pumps and 8 inkjet heads capable of printing with extended four-color process with white and transparent ink for finishing. A configuration particularly appreciated by many converting companies who had registered to come to PrinTrend and discover this machine live. We have already planned personalized invitations for them at our showroom in Peschiera Borromeo (Mi) where it will be possible to make any type of test", concludes Canuti.