A company with a solid background in the world of flexographic prepress, Flexo Italia has moved to a new location in Corsico on the outskirts of Milan, investing in new production technologies. We talked about this with Carlo Betti, owner of the company, with 14 collaborators at the service of important brands in the world of flexible food packaging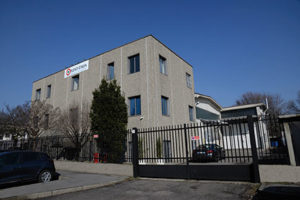 The latest edition of BestinFlexo has also left its mark in Flexo Italia, which has achieved an important 2nd place in the "Inside broadband film" category in support of Mec-Pac printer, historical customer of the prepress service based in Milan. "We were in the middle of our move from the old Assago office in Corsico, and Mec-Pac had informed me that we would participate in the BestinFlexo with this job; having been there makes us very proud, because attention to detail is our working philosophy and seeing that the jury technicians have recognized all this is very gratifying", says Carlo Betti in his new Corsico (MI) office, "in two days we moved and production has never stopped. It is always difficult to move a company, but we had to take this step due to space needs. Today, after a few months, I am very satisfied with the new structure, and even if we are still finishing the details, a lot has been done and now we can look to the future with greater serenity".
New Crystal XPS and Kongsberg plotter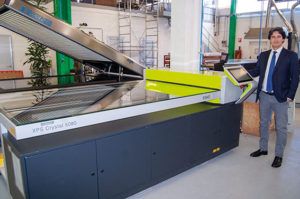 Flexo Italia structural growth follows the increase in production volumes that have led the property to decide to invest in new production technologies. In fact, in the new shed the Esko Crystal XPS is already in operation for production of plates with UV LED technology, to which has been added the investment of the new generation Wizard screens, and the Kongsberg cutting plotter, which will be installed at short, a machine that is becoming part of the essential equipment for a modern manufacturer of flexographic printing plates, which must face ever more stringent requests from its customers. "The new Esko Crystal has been operating since last July, I must say with great satisfaction. We are carrying out a series of texts with our customers, an important preliminary work which then will allow us, once fully operational, to be able to guarantee an excellent transfer of the ink to the substrate, with particular attention to shades. This is an indispensable technological investment for a company like ours that wants to offer the quality standards that the packaging market requires us today", adds Carlo Betti.
Flexo Italia has a graphic department inhouse for the preparation of files with 8 operators and latest generation software. In production there are 2 Esko CDI with pixel+ technology, 2 exhibitors, 2 ovens with finishing, that is two complete twin lines in addition to the Crystal which is used for some types of work. "We have also decided to invest in the automatic cutting plotter because now the plates required need increasingly precise cutting tolerances that becomes impossible to satisfy with traditional cutting methods", adds Betti.
A positive year, waiting for Plastic Tax which could change the market scenario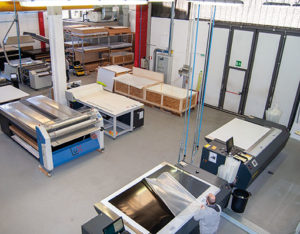 Flexo Italia's range of activities takes place within flexible packaging segment, from narrow-web labels to sleeves and wide-web flexible packaging, with many customers, including important national and multinational brands in the sector of food & beverage, especially mineral water, both with bands that wrap the bottles but also with the bundles that make up the pack of 6 bottles. Products in the eye of the hurricane due to the demonization of plastic. 90% of the orders supplied by Flexo Italia are for Italian customers and as Carlo Betti tells us, if this infamous plastic tax started really, many companies will decide to go abroad to produce. "We are in contact with many plastic producers who are ready to move to Eastern Europe, for example in the former Yugoslavia, we are talking about a few kilometers from our borders, where however there are no penalizing measures in force for the plastic industry. Unfortunately, we are witnessing short-sighted political choices that aim to make money and not really want to solve the basic problem, an all-Italian distortion that will ultimately penalize the Italian plastic industry with heavy repercussions on the economic and social asset of our country. The primary objective of packaging, especially in the food sector, is to extend the shelf-life of the product and keep it for as long as possible, and to decrease food waste is the first element of sustainability; our industry must commit itself so that the packaging at the end of its life can be recovered and recycled, because in any case we can certainly reduce the use of plastic wherever possible, but we will never be able to replace this extraordinary and versatile material, and besides Italy is in a leadership position in this industrial sector", adds Betti.
A more than positive 2019 was followed by an equally positive start for Flexo Italia with an important increase in orders from brands. "Faced with an uncertain scenario, we have decided to respond with important investments to make us ready to satisfy any request that the market will submit to us, strengthened by our desire to continue to grow and serve customers with high-quality and performing products", concludes Carlo Betti.
Mec Pac awarded for the work "Veline melaspeziate La Frumenteria"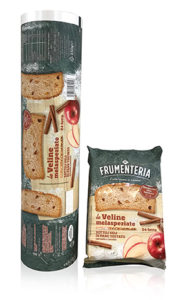 The awarded subject presents a particularly elaborate and captivating graphic, with a very defined design and an excellently balanced game of full and empty spaces which, with the addition of matt varnish in perfect register, has given the wrapping an effect of depth and three-dimensionality of great realism.
"Being able to respect our client's graphics and communication objectives with high fidelity printing is for us the recognition of the role and quality potential of flexography, as well as our commitment. A r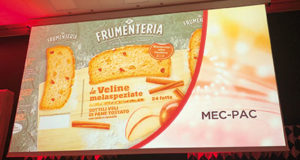 esult made possible by the experience of our printers and the technical characteristics of BOBST MW125 printing flexo machine, with central drum, 8 colors and width of 1250 mm, which well represents the desire of Mec Pac to continue investing in the latest generation technology to always increase more the level of quality and service", comments Andrea Caroni, Technical and Quality Director of Mec Pac.