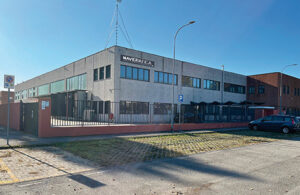 Since its inception in 1997, Mavigrafica, which celebrates 25 years of activity this year, has chosen to be a prepress service for flexo sector, focusing on technological innovation and on the best and ideal solutions available on the market. Mavigrafica was born as a graphic studio, the world of plates was introduced in 2008, recognizing Kodak as the right partner to differentiate itself in the platemaking sector, by purchasing the first Italian Flexcel NX system. Today Mavigrafica uses 3 Flexcel Nx Wide 5080 systems with a 4th on the way and could not miss the appointment with PureFlexo Printing proposed by Miraclon, already adopted for some time, with the aim of offering its customers, open to collaboration and innovation, superior quality cliché for flexible packaging printing.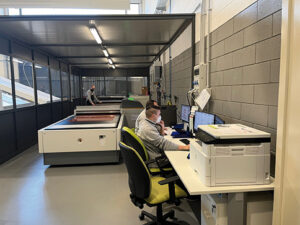 In 2017, on the idea of Maurizio Vitale, former founder of Mavigrafica site in Fisciano (SA), was born Mavigrafica Milan. The goal was to serve customers better and more closely in northern Italy, improving service and delivery times, making "the Mavigrafica reality" known more closely. Mavigrafica Milano began its career as a graphic studio but, thanks to the remarkable daily growth, it had the need to set up an industrial site in Pioltello, near Milam. The new site in Pioltello (Milan) is no longer a branch but a real company that today has 18 employees who, together with the 35 of the headquarters in Fisciano, have certainly become a point of reference on the Italian market and beyond. Clearly they can also count on many other equipment and many other technologies so as to satisfy the most diverse needs that the market requires.
Last but not least, this year the third branch in Sesto Fiorentino (FI) was opened, created to consolidate growth and positioning also in central Italy. The owners, in contrast with the historically difficult moment, have thought and carried out a further investment created to "support our customers and be increasingly performing", says Fabio Casavecchia, manager of the Milan office.
PureFlexo Printing broadens the horizons of flexo
Miraclon technology allows users of the Flexcel NX system to produce high quality flexo printing plates within a larger operating window on the press. PureFlexo Printing, already available for print on film and coated paper, controls ink spreads and reduces unscheduled downtime, promoting sharp printing, stable colors and increased productivity. At the same time, it eliminates spreads that arise especially when printing with solvent-based inks on flexible film, i.e. when using inks with high fluidity, not-absorbent substrates and high pressure.
Mavigrafica and SDR Pack: a meeting of quality for quality

"Our adventure with PureFlexo Printing began a year ago. When they presented it to us, we immediately understood the extent of the positive effects and above all what immediate benefits the customers would have, substantially reducing ink and solvent consumption, significantly reducing start-up times and waste, costs would also have been reduced", says Fabio. The product has also been designed to improve the common problem that occurs when anilox rolls with higher volumes are used for the reproduction of spot colors, practically when using techniques common to all printers that, by forcing the hand, give greater printing pressure and make other adaptation practices which, however, often produce unwanted printing effects such as halos, dirty printing and rejection on the edges (TEV: Trailing Edge Void), without forgetting that the higher volumes of ink also present drying problems, causing often of a slowdown in flexo printing process.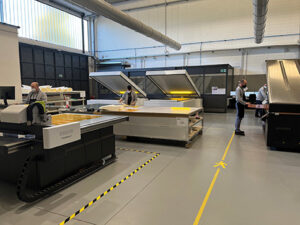 "The various problems analyzed with PureFlexo Printing are solved, guaranteeing better uptime and uniformity on the printing machine, sharpness of positive and negative texts even using paste colors, better shades, excellent color balance, excellent solids and punctual repeatability", explains Fabio.
Fabio Casavecchia and Giorgia Vitale, daughter of Maurizio Vitale, who is in charge of administration in Pioltello, are keen to underline almost in unison that "the changes following the introduction of Pure Flexo have been enthusiastically received by the entire team, which does not cultivate individuality but common growth".
And it is precisely together that Mavigrafica and SDR Pack, a flexible packaging printer who has relied on them for years for his clichés, worked together and now uses exclusively plates produced with PureFlexo Printing.
Dynamism, courage and passion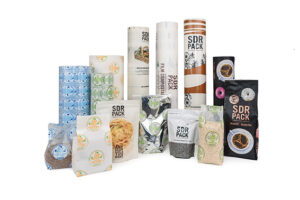 SDR Pack, which is based in Rosà (VI), was born in 1960, when Giorgio Ferracin realized that food products would not be packed in paper for much longer and therefore bought an extruder and then also a printing machine.
Sacchettificio di Rosà, as it was called then, produced bags for sweets and knitwear. Later in the 1980s Marina, Carlo and Sandro, Giorgio's sons, developed the company to meet the needs of customers and still manage it with their respective sons Matteo Boscardin, Giorgia and Nicolò Ferracin.
Today the family-run company, but very well structured, is a SpA and is called SDR Pack, has 110 employees and a complete machine park: 5 extruders to produce sheets for lamination and tubular for bags; 5 flexo printing machines; a system for converting film waste into plastic granules; 6 laminators, 2 automatic cutting machines  a new automated warehouse of 2,000 sm, for a total of 6,200 pallet spaces, all this to produce flexible packaging in plastic, paper, recycled and compostable materials.
SDR Pack is a young and dynamic company in continuous growth, where tradition and innovation come together.
The strong point is the stability, given by the roots of the founders, which is combined with the innovative drive of the new generations. And it is a courageous company because few companies have the enthusiasm to invest in difficult times, such as the years that have just passed. With these premises SDR Pack was the perfect customer to propose the clichés made with PureFlexo technology.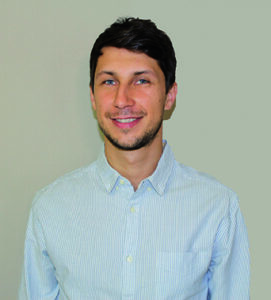 Kenan Kasibovic, production manager, tells us about the various phases of this evolution: "we started working with Mavigrafica with this new technology, about 8 months ago, after a long collaboration with them started 4 years ago. We have done all the tests first in monochrome, then in four-color process and now all the plates they provide us are performed with PureFlexo; we are always very willing to experiment new technologies with the suppliers we trust. After the tests we began to offer them to some customers who have visually perceived the difference, indeed now we guarantee it as a quality standard with a view to continuous improvement of the product that is sold with great appreciation".
It is important to remember that this printer did not have to introduce special procedures in the machine, nothing has changed regarding start-up, plates, double-sided adhesive, color composition, allowing him to print PureFlexo clichés in succession before and after printing with traditional clichés. From an ecological point of view, the advantages derive from the reduction of start-up times, ink consumption and washing because the cleaning of the cliché is simpler and shorter; moreover, since there are no corrective actions, there are also less waste and the optimization of productivity also reduces the amount of solvents, across the entire SDR Pack production range.
It is evident that the cliché produced with PureFlexo Printing technology has a slightly higher operating cost but the qualitative advantages are positively found in their sale, as even the brands are attentive to a product with a guaranteed shelf appeal and impact.
Kenan continues by saying: "we hope that our company and suppliers aim for continuous improvement, because having new projects and challenges leads you to work with more will and commitment.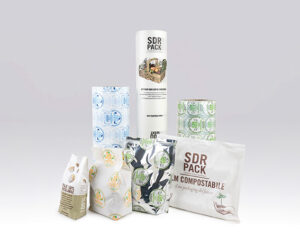 Only with innovations and experimenting you can grow; just as we appreciate new proposals from our suppliers, our customers expect innovative projects from us, we want to think that with this approach we let the market grow".
Fabio Casavecchia concludes by stating that "the goal, between us and SDR Pack, is common: raising quality to the highest levels; as with all our customers, we ensure continuous discussions and exchanges of ideas, also to overcome the difficulties that obviously are not lacking.
The work requires us to continuously improve, a lot of substance and quality, increasingly engaging the market with new and different technologically advanced products. We are ready and you?".