The FLEXCEL NX certification is an official confirmation of the company's ability to manufacture plates of consistent high quality and meeting the rigorous production standards defined by Miraclon.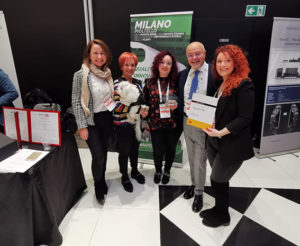 As one of the early adopters of KODAK FLEXCEL NX – the first in Italy, Mavigrafica invested in its first system in 2008. After several upgrades over the years, the company invested in a second KODAK FLEXCEL NX System two years ago to keep up with customer demand – mainly from flexible packaging converters and brand owners. Demand has continued to rise, which has enabled Mavigrafica to this month invest in its third KODAK FLEXCEL NX System and open a second production plant in Milan to complement its headquarters in Salerno.
"Flexcel NX has played a very big role in the success of our business over the past 11 years. The high quality it delivers has set the defacto standard for our customers and continuously attracts new business. This certification testifies to our high production standards and consistency", comments Maurizio Vitale, Mavigrafica CEO.