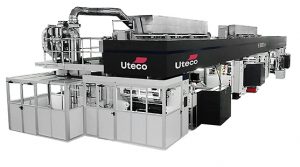 2022 for Uteco began with a series of important innovations. The first concerns the launch of the new corporate image, which took place on January 31, which helped to strengthen the global strategic positioning of the historic group. At the base of the change there are the pillars of a multinational company: a strong, clear and solid mission and vision that are the foundations of an agile, motivated and highly innovative work team.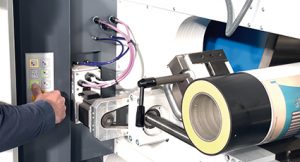 In line with Uteco's Strategic Plan, which considers a key element the development and strengthening of technological knowledge and skills, the company has recently announced the second important innovation of 2022: the acquisition of 60% of the share capital of Vision , a leading company in vision systems for quality control. The entry of the investee company in the converting sector will allow to further strengthen the competitiveness of Uteco products in a market in search of increasingly automated, connected, sustainable and productive machines.
Another innovation announced in the first months of the year is the latest equipment by Uteco: the Horizon 4.0 Triplex. The laminator and coating machine has been designed for the production of three-layer laminates with a highly flexible and customizable configuration according to the different needs of the converters.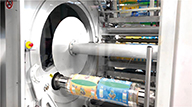 Finally, a strategic partnership with three other leading companies in the food packaging sector could not be missing: Uteco, Novamont, SunChemical and Ticinoplast have joined forces to create three sustainable packaging concepts using raw materials with a high renewable content and a drastically reduced environmental footprint, without losing any technological and communicational pluses. The three packaging solutions are illustrated in detail in the "Packaging and Sustainability" webinar available on demand or on the Uteco website.
During the fair, Uteco will be present as Diamond Sponsor at FTA Europe Diamond Awards on May 5th in Milan.