FTA Europe announced that the finalists of the Diamond Awards 2022, the prestigious European flexo event where the works of the best printers of the continent are recognised, have been selected!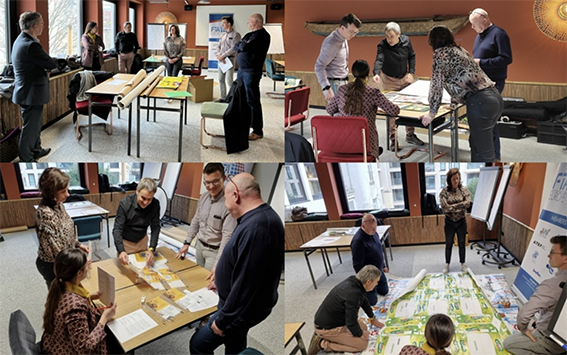 Congratulations to the exceptional companies which have made it into the final and will compete in the 14 flexo print categories. You may see our finalists in the image below (download the pdf file here):
The Diamond Awards 2022 categories are:
Flexo print on paper and labels – UV ink, narrow web
Flexo print on paper, medium web
Flexo print on paper, wide web
Flexo Print on paper, super wide web / pre-print
Flexo print on film and labels – UV ink, narrow web
Flexo print on film, medium web
Flexo print on film, wide web
Flexo print on film, laminated
Corrugated post-print, coated
Corrugated post-print, uncoated
Creative use of flexo and innovation
Flexo Print on Aluminium
International
Best in Show
The 15th and 16th of March were two challenging days as the best flexo products in Europe (and beyond!), were selected, among 120 printed works of top quality. Let's not forget, that the works entered into the Diamond Awards are winners of national flexo awards, making them truly, the epitome of flexo excellence.
"We would like to thank our wonderful judges Mike Adams (InterFlex Group), Eleonora Emili (Grissin Bon SpA), Jens Emmerich (tesa), Jordi Quera (Zonten Europe) and Sandra Schorn (FrieslandCampina) for their expertise and dedication to their craft. Our judges in action at the jury session of the Diamond Awards 2022″, says Sante Conselvan, President of FTA Europe.
The fourth edition of the Diamond Awards will take place on 5 May 2022, at the UNAHOTELS Expo Fiera Milano, in Milan, Italy, in the occasion of the Print4All exhibition.
Book your table and/or tickets by completing our registration form.