BlueEdge is an innovative screening algorithm to produce flexo plates, also able to support the conversion in flexography of originally offset and rotogravure jobs. This latest innovation from Z Due contributes to a further increase in quality in flexo printing, improving productivity, reducing costs, waste and set-up times, with a minimum investment and above all without having to change the way
Z Due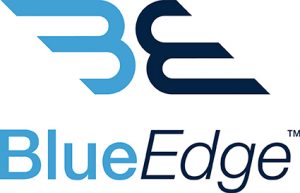 is the technological partner of Reproflex3, a flexo prepress service based in the UK with which in 2019 launched ProjectBlue; an innovative screening algorithm designed to achieve a higher quality level, defined UHD.
Among its main features we remember the optimal ink transfer with consequent increase in perceived optical density, 0/100% of tonal range reproduced with consequent obtaining of soft shades, increase of the reproducible color gamut, possibility of conversion to flexo of jobs intended for gravure/offset/digital.
The economic impact of the system, verified by users, allows you to reduce set-up times, production costs, yeld times and colors on the machine and to increase quality, optical density, flexibility, productivity and profitability.
BlueEdge: a question of algorithms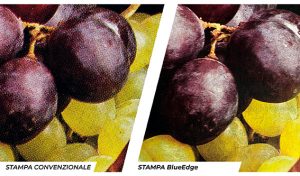 BlueEdge is the first of the technological products born from the collaboration of Reproflex3 with Z Due, although it is a completely comparable system to ProjectBlue, it allows to extend its use to anilox already in stock in printing companies.
"The goal, already achieved, was to make ProjectBlue technology open to different anilox technologies, expanding the number of printers potentially interested in using it; our customers also needed a better consistency between the color proof and the printed result, thanks to ProjectBlue and Blue Edge algorithms, which use a dot very similar to that of the digital printing with which proofs are carried out, we have obtained important improvements by facilitating faster set-ups and impacting on general production costs", says Andrea Sandrolini, product manager for Italy.
Furthermore, the scheduling of jobs with multiple references has been simplified and improved. "By monitoring users daily production, plates produced with Blue Edge technologies increase print productivity (machine speed) by 20% on a single job", adds Sandrolini.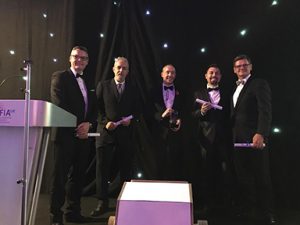 Z Due algorithms are covered by a worldwide patent that has already collected successes and awards all over the world. These technologies are reserved for companies belonging to the worldwide Reproflex3 network, which also has the task of exclusively developing and managing the software underlying the system. The technology, a few months after its introduction, has reached 20% of the production of plates in the flexible sector in Z Due. The production jobs already carried out with this technology have been successful in terms of quality of the finished product, reduction of production costs and speed of production process. The trapping improves also the reproduction of composite colors, significantly widening the range of jobs that can be created in CMYK without having to use dedicated Pantones.
A user of Z Due, who tested BlueEdge for printing on BOPP was favorably surprised by the speed of set-up which allowed in extremely short times to reach the maximum production speed, obtaining among other things an optimal balance between the various elements (algorithm, plate, anilox and film) significantly reducing the surface tension generated by the process.
Consequently, even in the presence of complex materials such as monomaterials, recycled or laminated materials, all the substrates tested have generated a qualitatively excellent result at costs that can be proposed to the market.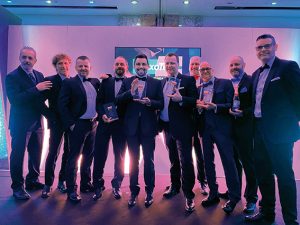 Z Due has always stood out on the market for processes and solutions that contribute to improving flexo, starting from company paths, staff training to support customers. "We have always tried to increase the quality of flexo printing sector and I am convinced that the numerous national and international awards we have received in the last 2-3 years are not only important for us but for all our customers and brand owners, who today increasingly look to flexo as the technology capable of supporting their packaging projects aiming for the highest quality", concludes Marco Mingozzi, internal manager of Z Due, clearly letting us understand that the search for further evolution of these technologies is already in place.