Present for 20 years in the flexible packaging market, Studio Enne works in synergy with the whole packaging community, from the brand owner to the protagonists of the printing chain
Studio Enne serves the Italian flexible packaging market mainly in wide web and is the first pre-press service in Italy that chose a sustainable production of flexo plates, using only environmentally sustainable technologies, combining successfully high quality and environment.
Its founders, Vincenzo Napoletano and Annarita Nacchia, built a company based on simple values ​​of transparency and synergy, with a young and flexible approach, thanks to their ability to train and promote young people and the generosity to share technical knowledge in the flexo sector.
Technical skills and experience, combined with a constant research for new technologies, have allowed the company to consolidate a quality market, guaranteeing quick responses and solutions perfectly in tune among creativity, printing and packaging.
The relationship with Esko was born in 2013 and is closely connected to this path. In fact, Studio Enne invests in the first CDI Spark 4835 unit, 90X120 mm format, optimizing the production of printing plates.
"Esko is perfectly in line with our company philosophy, in the research for top quality. After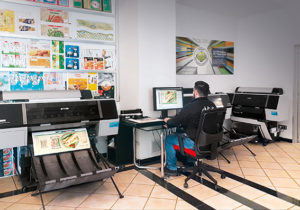 careful research we have recognized in Esko the right partner, always a step forward to ensure that level of superior quality that we want to achieve in all our jobs. We have therefore continued to follow the evolution of its technological proposal with the acquisition of Pixel+ and integrating software such as ArtPro, PackProof, DeskPack ", says Vincenzo.
Quality first of all, certified by Esko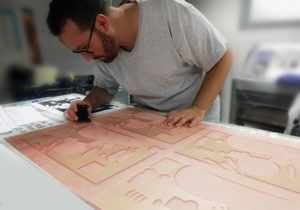 In 2014 Studio Enne obtains "HD Flexo Certification" from Esko for the production of high definition digital wide web polymers. An important goal, aimed at certifying the high results achieved, but also an important step towards the environment that demonstrates an excellence achieved with Esko technology with eco-sustainable printing plates. The steady growth recorded in the last few years led Studio Enne in 2018 to expand the production line by purchasing a larger CDI unit, 4260, 1067×1524 mm format, and Automation Engine to enhance the prepress workflow.
"We aimed at maximum efficiency and flexibility with staff training and investments in production process automation technologies with Esko integrated systems, which are an indispensable support to provide even faster and more professional responses to our customers. Today, with the new CDI Spark 4260 and Automation Engine system, we have increased our productivity by 30%".
From engraving point of view, Esko technology has made it possible to create a completely different flat top dot from the one produced by other systems, "in this way we are able to give a further support to our converters and printers, who can take advantage of quicker set-ups. These results have been amplified by the introduction of Pixel+ which has given greater density of solids and soft shades in the highlights, improving the management of line art and screens with one plate. In fact, Pixel+ engraving, thanks to the specific screening of photopolymers, allows a further improvement in the solid ink density compared to the standard of flat top dots of latest generation plates. An increase in print performance that we have tested on both flexible and cardboard media", explains Vincenzo.
Winning team work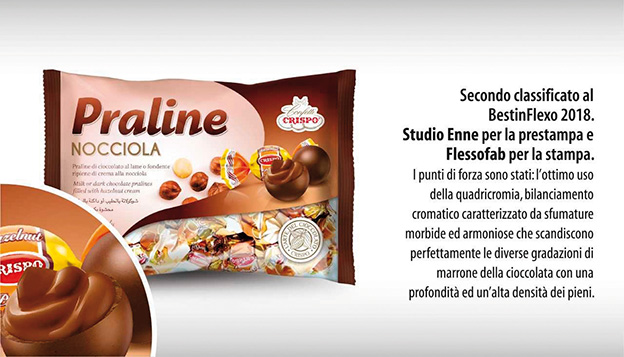 The efficient technological support provided by Esko reflects a reality that has been able to achieve important results, certainly result of technical expertise and experience that Studio Enne has succeeded in managing with passion, through a humble and professional working approach that always guarantees the same rigor and efficiency for every job. This dedication was recognized at Bestiflexo 2018, the prize organized by ATIF, the Italian association dedicated to flexo printing. The joint efforts of Studio Enne for prepress and Flessofab for printing, led to the second prize in the category Film medium web internal press.
"Certainly, the result of an important team work, but above all the fruit of all those who share the passion with us and like us. You can do high quality developing, as we are doing, a flexo company that walks in line with Nature and this is important for the future. Having a partner like Esko means guaranteeing the most advanced flexographic engraving technology, it means a solid strength point for us ", concludes Vincenzo.