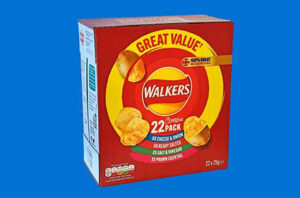 Thanks to Smurfit Kappa Walker crisp pack in cardboard is more sustainable: eliminating 250 tonnes of plastic per year
PepsiCo-owned Walkers is a leading UK crisp brand aiming to reduce the 660 million plastic pack bags it produces per year. The challenge was to replace the outer plastic packaging on their 22 & 24 multi-pack with a new sustainable cardboard alternative. The solution had to meet the retailers needs, the consumers high expectations of the brand and optimize supply chain efficiencies.
Better Planet Packaging is a Smurfit Kappa initiative, whose main purpose is to reduce packaging waste by creating more sustainable ones. It is not a war against plastic; it is an initiative to create a conscience about waste. And exactly this Better Planet Packaging design team and technical experts worked collaboratively with PepsiCo and their machine manufacturers to develop a 100% paper-based concept. They carried out a full supply chain analysis using the SupplySmart service to calculate the logistical benefits of moving to the new cardboard pack.
SupplySmart is a combination of unique tools, data and expertise that enables you to optimize your supply chain, directly and indirectly linked to packaging, with the reassurance that customers making fully risk-assessed decisions that will deliver measurable cost savings.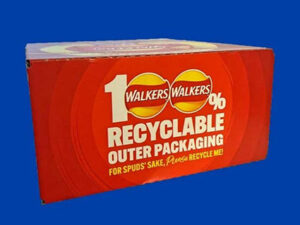 By switching the outer packaging to cardboard on the 22 and 24 multipacks, Walkers remove 250 tonnes of plastic from its supply chain each year, increase pallet load and deliver a faster and more efficient process. The new sustainable solution has improved visual impact in store, strengthened Walkers sustainable brand image and has received positive engagement through social media.