For the multinational company dedicated to paper-based packaging, it is not just about being green and creating packaging with a low environmental impact. Consumer safety comes first, especially for cleaning and detergent products. This objective was achieved with the new Click-to-Lock and TopLock solutions: two examples of the Better Planet Packaging initiative.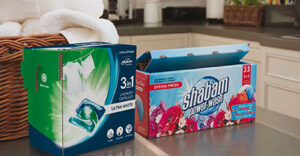 Smurfit Kappa Italy, company number 1 in Europe and among the Italian leaders in the production of paper-based packaging and displays, launches on the market a series of innovative boxes dedicated to the detergent and pharmaceutical sector, with child-resistant closure system. An effective, safe and sustainable alternative to traditional plastic detergent containers.
The patented Click-to-Lock and TopLock solutions have been chosen to date by manufacturers of detergent tablets and capsules, but other sectors very sensitive to the issue of packaging safety are showing interest in these packaging. The technicians and designers of Smurfit Kappa Italia site in Massa Lombarda, close to Ravenna, one of the 26 Italian sites, contributed to their design.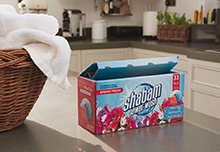 Both boxes are plastic-free, made entirely of monomaterial – corrugated cardboard – sustainable par excellence because it is biodegradable, reusable and easily recyclable. The logic behind the two packages is the same: to create a closure system that is easily accessible by adults, which cannot be handled by children thanks to a system of hooks and punches that lock the lid.
Click-to-Lock is a 100% plastic-free top case with a tear-off opening, made with a herringbone die-cut on the lid, which can only be opened by using both hands to put pressure on specific points of the package. It is the first Smurfit Kappa packaging solution with child safety closure placed on the market to have obtained the SCIC certificate – Superior Child Safety Closure – in accordance with the protocol of the International Association of Soaps, Detergents and Maintenance Products (AISE).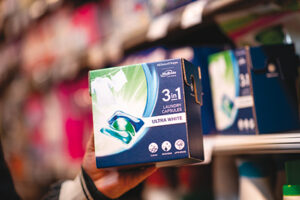 TopLock can be easily opened with one hand thanks to the easy access in the upper part to the hooks that determine the opening. It is certified according to UNI EN ISO 8317: 2005 "Child-resistant packaging. Requirements and test procedures for resealable packaging". To comply with this international standard, the packages must be tested with both children aged between 42 and 51 months who must not be able to access the content within the first five minutes of testing, and with a sample of adults between 50 and 70 years, 90% of whom must be able to open the packaging correctly in the first five minutes and close it again in the next minute.
The solutions are provided plain to the customer to reduce the costs of inbound logistics and warehouse; once assembled they have a square shape for maximum efficiency: compared to plastic solutions currently on the market they offer a 41% increase in crates on inbound logistics and 20% more product per box. They are easily stackable during transport and display in stores and inside consumers' homes. Available in different sizes, they are fully customizable with prints up to 7 colors.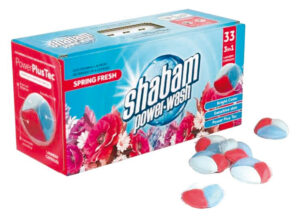 Smurfit Kappa's contribution does not stop at the design and construction of the boxes. With the Machine Systems division of Orsenigo (Como), the company designs the customized machine in strict collaboration with the customer to be able to form and fill the Click-to-Lock and TopLock solutions with product, thus providing a complete service to maximize effectiveness of a sustainable choice.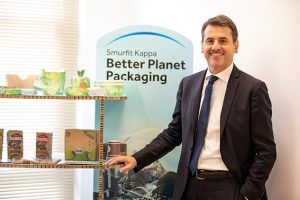 "With these two boxes, we bring to the market yet another example of Better Planet Packaging, our initiative aimed at offering alternative solutions to materials that have a greater impact on the environment but with the same effectiveness and strength", comments Gianluca Castellini, CEO of Smurfit Kappa Italia, "in this specific case we have worked even more on the issue of safety, which together with sustainability and innovation constitutes one of the drivers of our way of working. The commitment of our designers is constantly aimed at finding solutions that, using only cardboard, meet the requirements of integrity, strength and safety without compromise. The positive reception of our products pushes us to experiment with their functionality also for the pharmaceutical sector and other categories of delicate goods that require even more attention. This also means being a sustainable and responsible company".