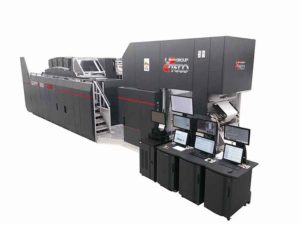 Uteco Group, always very attentive to Sustainability and innovative processes that focus on the protection of our environment, participated in a Seminar held first in Tokyo and then in Osaka on February 26th and 28th during which, in addition to presenting its entire range of green printing and lamination solutions,  Uteco introduced to a very qualified audience of Japanese Converters, the different water-based ink solutions applied to flexo, gravure and digital printing.
It also presented the new monomer free solutions for solventless lamination for mono material applications which was presented with great success during the last edition of the K Show and which will be further developed at the next Drupa Exhibition in partnership with DIC/Sun Chemical.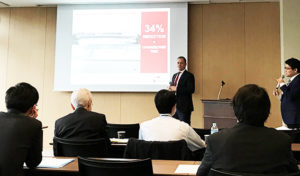 Alessandro Bicego Chief Product Manager – Rotogravure B.U. Manager: "Uteco is one of the few companies that can provide printing solutions without the use of solvent whatever the printing technology, including the rotogravure one, very widespread in Japan,  offering "true water based" technology developed in collaboration with important multinational corporate  such as Basf and Flint Group.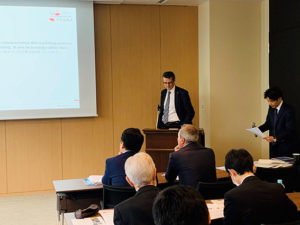 "The Japanese market, comments Giuseppe Sauli – South Asia & Far East Area Manager -" is very sensitive to the environmental issue and Uteco intends to play a fundamental role in helping Japanese printers in the transition from solvent-based to water-based printing, proposing itself as technological development partner ". In fact, it is in Japan, by an important Converter that Uteco has recently installed its exclusive digital water-based solution: the Sapphire EVO digital hybrid machine, developed in collaboration with Eastman Kodak Company. "
The success of the Seminar can also be attributed to the great support given by Itochu  Corporation, the japanise Uteco Dealer and to the great participation of the Printers who, despite the "difficult" world health situation, wanted to explore the issues of sustainability, recycling of materials and voc emissions.