The drupa trade fair scheduled for 16-26 June 2020 will be postponed to 20-30 April 2021 and Interpack will now take place from 25 February to 3 March 2021
In doing so, Messe Düsseldorf is following the recommendation of the crisis management team of the German Federal Government to take into account the principles of the Robert Koch Institute when assessing the risk of major events. Based on this recommendation and the recent significant increase in the number of people infected with the new corona virus (SARS-CoV-2), including in Europe, Messe Düsseldorf has reassessed the situation. In addition, there is the general ruling issued by the city of Düsseldorf on 11 March 2020, in which major events with more than 1,000 participants present at the same time are generally prohibited.
"The decision was taken in close consultation with our advisory boards and sponsoring associations," emphasises Werner M. Dornscheidt, Chairman of the Board of Management of Messe Düsseldorf GmbH. It also reflects the wishes of individual industries: "As their partner, we are currently doing everything in our power to reduce the economic losses suffered by our exhibitors".
"The city of Düsseldorf is following the instructions of the state government. Our aim is to slow down the spread of the corona virus so that the health system can continue to function properly," emphasises Thomas Geisel, Lord Mayor of the state capital of Düsseldorf and Chairman of the Supervisory Board of the Düsseldorf trade fair company.
drupa president Claus Bolza-Schünemann also agrees with this: "A postponement of drupa was unavoidable after the latest developments. The decision is therefore right and responsible. Many exhibitors start their logistical preparations middle of March – today's announcement of the postponement enables all those affected to react now, reschedule and prepare for the event date in April 2021. The excitement for 'embrace the future' remains undiminished – also in 2021".
interpack's industry partners support the decision to postpone the fair and together with those responsible, are counting on a successful event next year. "interpack is the absolute top event for the international packaging industry and related processing industries. The trade fair thrives on personal encounters and direct exchange between people from all over the world. This is only possible if there are no health risks involved. Therefore, the postponement is responsible and right. We are looking forward to next year's event to discuss the issues that are defining the industry, such as sustainability, and to present appropriate solutions," comments Christian Traumann, President of interpack 2020 and Managing Director & Group President at Multivac Sepp Haggenmüller SE & Co. KG.
INTERPACK – dal 25 febbraio al 3 marzo 2021 – https://www.interpack.com/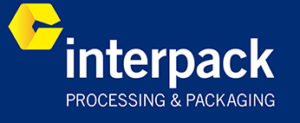 DRUPA – dal 20 al 30 aprile 2021 – https://www.drupa.com/