Sealed Air Corporation and Koenig & Bauer AG announced they have signed a non-binding letter of intent to expand their strategic partnership for digital printing machines.
The partnership aims to significantly improve packaging design capabilities by developing state-of-the art digital printing technology, equipment, and services. Solutions developed by SEE and Koenig & Bauer will scale and deliver digitally printed materials dramatically faster, enabling brand owners to promote products by connecting with consumers through a digitally enhanced package.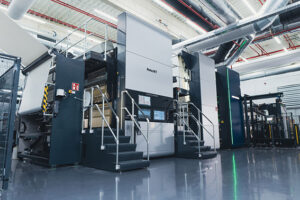 The Koenig & Bauer RotaJET-series of digital printing presses will feature SEE's prismiq™ intellectual property, software and hardware. By accelerating the digitalisation of printing platforms, both companies will drive expansion of their portfolio of solutions. The partnership will expand market opportunities for both companies and result in co-branded digital printing presses.