Prizes were awarded across four categories: Save the Planet, Cartonboard Packaging for Food & Drink, Cartonboard Packaging for All Other Products and Creative Cartonboard Ideas. In addition, a Newcomers' Award also went to a student from a university that hadn't won before.
And the Award goes to…
The 'Save the Planet' Award went to Emily Kearns from Nottingham Trent University in the United Kingdom. She impressed judges with her Roll-Up Selection Box entry, an inventive and sustainable alternative to the regular Christmas chocolate selection box. The innovative solution is designed to be pulled open like a cracker, resulting in the "Roll-Up" unravelling and revealing the chocolates held together in a weave on a single side of cartonboard.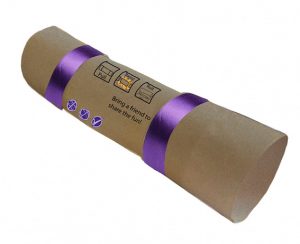 Spanish students Raúl Adame, Pol Delgado, Ester Martínez and Marc Calvo, who all attend Salesians Sarrià in Barcelona, scooped the 'Cartonboard Packaging Food and Drink Award'. Their carefully-design Argan Oil Pack provides protective packaging for a glass bottle of Argan Oil. The entry is an excellent example of cartonboard engineering due to its sophisticated protection system comprised of air pockets that help shield the product from damage while in transit, enabling it to be delivered by post.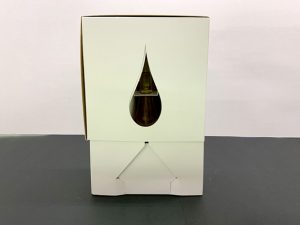 The judges declared Eco Seal bread bag the winner of the 'Cartonboard Packaging for All Other Products Award'. University of Lapland student, Senni Virransola developed the solution as an environmentally-friendly way to keep bread bags closed, therefore replacing the use of plastic or metal equivalents. It works by a triangular ridge design that is enclosed by two cartonboard sides with a closing mechanism that pushes through a hole at one end, keeping the bag tightly closed and the contents fresh.
The 'Creative Cartonboard Ideas Award' went to Kristina Scheld and Farina Nagel for their Frame it entry. The German students designed the clever all-round protective packaging for picture frames using the expertise they have learnt at Muenster School of Design. The pack contains several features such as a detachable template, integrated glue dots and its own ruler to help consumers hang the frame perfectly each time using minimal effort. Once positioned correctly, a highlighted centre dot marks exactly where the nail should be placed.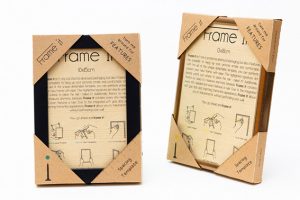 The 'Newcomer's Award' went to Norwegian student Luisa Maldaner of AHO – The Oslo School of Architecture and Design – for her clever and beautiful design Herbix 1-2-3. The herb packaging tackles a problem many of us face, either using too many or too few herbs while cooking. It offers three different dosage levels using an easy push mechanism that slides up & down,and is shaped to fit naturally in the consumer's hand.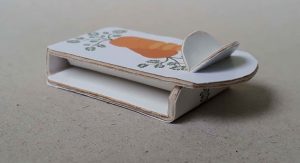 The five lucky winners will be invited on a trip to Austria where they will visit one of Europe's largest carton and cartonboard companies, the Mayr-Melnhof Group.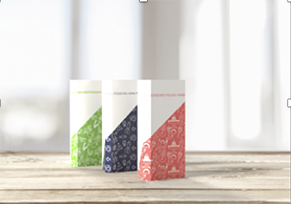 Tony Hitchin, General Manager of Pro Carton, said: "We are thrilled with the record-breaking success of this year's Young Designers Awards – we saw the number of entries increase by 17% to a staggering 643 from 109 universities across 22 European countries. As always, it's fascinating to see such a diverse range of entries that innovatively tackle challenges of every kind, from designing solutions that aim to save the planet on a global scale, to the everyday problems we face on an individual level. Thank you to everyone who entered and huge congratulations to the worthy winners, good luck in your future endeavours!"