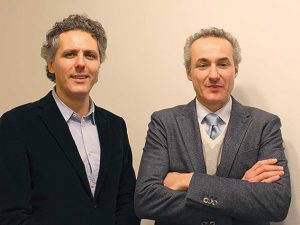 Plax Packaging is a Romagna company (Italy) that has grown a lot in recent years thanks to its great ability to offer innovation but also to welcome the technological innovations proposed by the market. And this is similar to what happened with BlueEdge, the algorithm proposed by Z DUE group for the creation of new generation flexo plates, which allowed Leonelli brothers' company to take an important step forward from qualitative point of view
Plax Packaging, located in Savignano sul Rubicone (FC), is a historic company in the panorama of flexible packaging manufacturers, one of the first Italian companies to devote itself to the processing of plastics, with over 60 years of activity behind it.
The turning point took place in 2001 when Marco and Massimo Leonelli took over the old property, seeing a rapidly developing market and relaunching the company which today has about thirty collaborators and a complete production cycle that includes printing, lamination, cutting and production of a wide range of pouches, mainly for food industry and large-scale distribution.
A silent but constant growth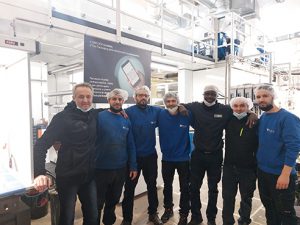 The last decade allowed Plax Packaging to make the definitive leap in quality, the result of a policy aimed at major investments in production technologies and a dynamic and modern corporate vision, albeit without speaking a lot about the company, for a sort almost of confidentiality on the part of the owners, who have always preferred to concentrate on their work, leaving out the aspects of marketing and communication. The achievements, however, are so many and important, that it is almost a shame not to give voice to a success story like the one that Leonelli brothers can tell today, a path that recently led them to win the first prize in the international press category at the Brazilian competition AB FLEXO, the alter ego of our BestInFlexo, a competition won together with partner Z Due, historical supplier of flexo photopolymers of Plax Packaging, the first Italian company to believe in the innovative BlueEdge technology developed and proposed by the Castel Franco service Emilia (Mo), presented during the last Flexo Day 2021, and capable of collecting prizes at BestInFlexo, taking home a total of 10 awards, including 2 first places but above all the Best In Show, the best of the works among all categories. A technology that is characterizing the evolutionary path of Z Due, and which requires the indispensable desire of the printer to get involved, in order to obtain extraordinary qualitative results.
With BlueEdge quality increases and savings increase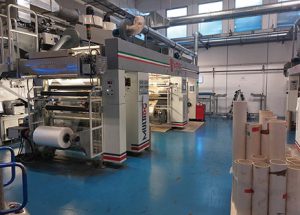 BlueEdge, a technology we have extensively talked about in previous articles on Converter, after an initial test phase was routinely set up by Plax Packaging so that the system could guarantee the promised qualitative results, with a series of undoubted economic advantages in a comprehensive strategic vision. "In addition to the considerable technical advantages, we have customers who have signed up to European calls on innovation, managing to obtain not-repayable contributions with BlueEdge, by virtue of the fact that this is considered and is in all respects an innovative technology", says Marco Mingozzi, Z Due, testifying that BlueEdge is in fact not only a technology to producing printing plates but a system capable of helping the printer to save money.
"Plax Packaging, in the first year of system implementation, now prints 40% of its works with plates made with BlueEdge technology", adds Andrea Sandrolini, Z Due sales manager who personally followed the project with Plax Packaging together with his brother Nicola, technical manager.
Face to face with Massimo Leonelli, owner of Plax Packaging
What do you consider to be one of the main strengths of your company today?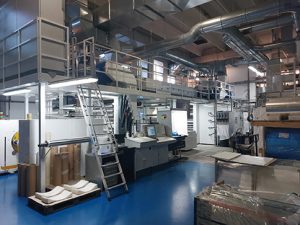 "We were born managing all those small orders left on the market by larger players and thanks to these we have grown on the market, specializing thanks to technologies and human skills, precisely in order to be able to offer a timely but quality service, because as often I tell my collaborators, even if we are small we have to face an extremely competitive market, where even the small company must guarantee high quality standards. We have a fleet of machines with the latest generation technologies that allow us to offer a complete cycle starting from printing (two 8-color flexo machines), one of which has an external group for finishing with special coatings, double and triple lamination, including 2 latest generation laminators with gravure group for coating, the cutting department with 3 machines and finally the department with 9 bag making lines to close the circle".
What are the main requests of your customers that you have to face?
"The qualitative aspect is undoubtedly one of the musts that our brand-owner client wants today. Flexo has made great strides, also thanks to the support of service companies such as Z Due, capable of introducing significant technological innovations, to support the requests of our customers, who are now equipped with offices and people who check the quality of the products, including packaging. Today the market is pushing towards sustainable, recyclable single-material materials, with barrier effect, which also require our commitment to research and development, in partnership with customers but also with our suppliers".
Why did you choose to rely on Z Due for plates and what are the commercial and technical benefits that you have identified with the use of BlueEdge plates?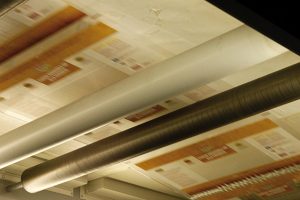 "We have been printing with Z Due photopolymers for several years, and we have always been favorably impressed by the systems made with traditional Kodak solutions, in my opinion plates capable of fully meeting our quality requirements. When Marco Mingozzi, Andrea and Nicola Sandrolini came to propose the BlueEdge project to me, I immediately accepted their proposal to test it, develop it together, since we were the first in Italy to try it. We believed in it, so much so that we invested to renew our anilox park and together with Z Due we developed a path that lasted about a year, at the end of which we reached a point of equilibrium that would allow us to print with the same aniloxes both traditional polymers and with BlueEdge technology. This is a fundamental aspect to take into consideration, because it would have been very complex, even from an economic point of view, to have to change anilox in the machine depending on the polymer used. Another aspect of primary importance is linked to the tendency to reduce the number of colors from 8 to 6, with the consequent saving of both raw material and photopolymers required, with advantages in productivity and equally obtaining an exceptional quality level".
Did your customers appreciate this novelty?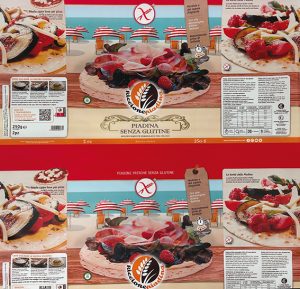 "We have clients who are very sensitive to qualitative aspects, therefore any improvement that leads to the achievement of excellent results is always welcome, so much so that some brand owners have expressly asked us to print their works only with BlueEdge technology, so high was the quality level, very close to gravure printing, while on other orders we choose according to the job to be printed. We had a great deal of availability from the guys who work in the press room. The fact of having confronted them with a challenge, and having achieved important results, was also a stimulus for them. In our production process, printing is not the nerve center, but if things do not go well at this stage, all subsequent steps are compromised. We worked with a strong team spirit".
What is the job that gave you the most satisfaction, printed with BlueEdge?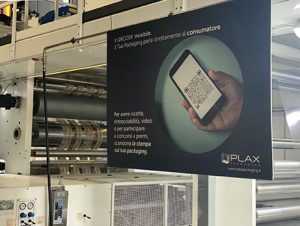 "We are in Romagna, at the service of important food industries, including local ones, and I am happy to have contributed to the success of Romagna piadina, presented by our client for the first time during a truffle festival. Piadina was obviously with truffles and we designed a very elegant package that was particularly appreciated".
With Z DUE you recently won the first prize in the Brazilian AB FLEXO competition. Certainly the choice to apply a ghost code to the package for a production project is something not common in flexo. What are the opportunities on the horizon?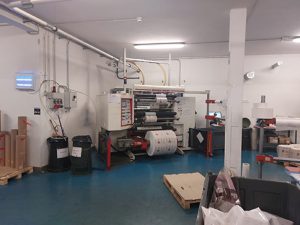 "The partnership with Z Due was very important because, in addition to offering us BlueEdge, they also opened our eyes to the subject of the ghost code, which I believe to be a very interesting solution to offer to some of our brand owner customers. It is basically a code hidden in the image that covers the entire package, which can be activated using Digimarc app. Also in this case the work presented in the Brazilian competition had as its subject the gluten-free Romagna piadina, with a packaging of great impact on opaque material, which was also the protagonist of a market test, inserting the ghost code inside the package, connected to an already existing digital content of the brand owner, precisely in order to show our customer, who is very active on the web and on social networks, the possibilities offered by this technology, making the most of all the data collection and analysis part, more and more at the center of commercial challenges faced by those who put their products on the shelf".