Dow announced the winners of the 2021 Packaging Innovation Awards in a virtual unveiling ceremony on 31st of March 2022. For over three decades, the Packaging Innovation Awards have recognized outstanding packaging projects from around the globe, showcasing the most innovative breakthroughs based on the criteria of sustainability, technological developments, and enhanced user experience.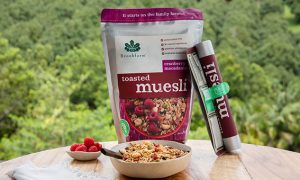 This edition's highest recognition, the Diamond Award, went to O F Packaging and its Brookfarm curbside recyclable, high-barrier stand-up pouch, which demonstrated excellence in all three judging criteria. O F Packaging were given a challenge by their client Brookfarm to create a high barrier packaging structure to protect their muesli and granola products that can also be recycled. The innovative Roll 'n' Recycle® packaging was created in close collaboration with their partners PREP Design and Results Group.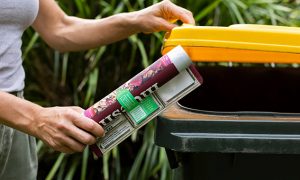 "Recovery of end-of-life packaging can be challenging. Flexible packaging is typically not easily recognized by material recovery machines and hand picking such materials is difficult if not impractical," explained Joe Foster, CEO of Close the Loop Group and Managing Director of O F Packaging. "It took a lot of involvement from our team and partners, along with more than 12 months of work and testing to make this new packaging a reality. Recycling packaging often starts at home, so our solution enables consumers to transform the empty, 100% polyethylene flat packaging into a 3D shape and ready for recycling. It is a great honor to receive the Diamond Award and we are very thankful for this recognition by industry professionals from across the globe."
A group of independent judges from 7 countries and representing more than 300 years of industry experience evaluated 189 submissions from companies all over the world, and packaging projects ranging from food and beverage applications to homecare, and even electronic goods. In addition to the Diamond Award winner, 35 other projects were recognized: nine Diamond finalist winners, 13 Gold awards and 13 Silver awards.