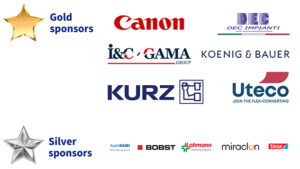 This is the final week to submit sponsorship requests for Shaping the Future with Packaging! The organizers have few spots left – the deadline for submissions is Monday, 27 February. Don't miss this opportunity to showcase your brand to a diverse audience of industry leaders!
Shaping the Future with Packaging is an event by FTA Europe and Intergraf with Smithers. The conference will take place in Brussels on 9 and 10 March 2023. Participants will hear from expert speakers on a range of packaging-related topics – from sustainability, food contact materials, and product design, to EU policy, and more. There will also be multiple networking opportunities.
What will you get as a sponsor?
High visibility. The organizers expect to welcome +/- 140 participants from all over Europe
Wide audience. The organizers will promote sponsor company via the channels of FTA Europe and Intergraf
Market insights. Free ticket(s) to join the conference in the heart of Europe
It is important to take a look at event page to find out sponsorship packages
To get in touch write to Despoina Melissinou at