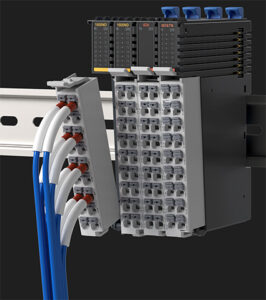 Inovance Technology Europe attended the SPS Nuremberg trade show for the first time, presenting the European face of a fast-growing industrial automation company, showcasing its complete motion solution package, and launching four new products for the European market. The global site pf the group is in Shenzhen.
Inovance Technology Europe, the Stuttgart-based European arm of global industrial automation company Inovance, launched four new products for the European market: the high performance Easy Series PLC, the GL20 I/O modules, the AC703 IPC motion controllers, and the SV670 servo series. The company also re-presented the MD800 compact AC drive which has never before been seen at the SPS show, and gave an advanced preview of the SV680 servo drive.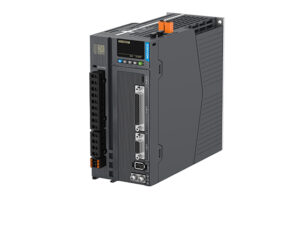 During the press conference at SPS Inovance also reported rapid growth, both globally and in Europe, revealing that global sales have hit $3 billion, and explaining how Inovance has invested significantly in Europe for the long-term, with an office network that includes Germany, France, Italy, and Spain, as well as Turkey, and a fast-growing European team. At its Stuttgart HQ, Inovance has important R&D facilities for the development of real-time machine control software. Additionally, the company has employed a team of product managers who work closely with OEM customers to understand and define the optimal solution for their needs. Inovance also employs a strong team of European applications engineers to advise and support customers.
"I would like to underline two aspects of Inovance that are very important, the one is the chance to play a big part in building a pan-European company from the ground up and the other is our product range. We have one of the most complete product ranges of any industrial automation company, as reflected in the fact that, in 2021, we invested 9.4% of revenues, and fully 20% of our global headcount, into R&D. Our product range includes: LV and MV AC drives, servos, motion control, PLCs, HMIs, CNCs, and industrial and SCARA robots", says David Bedford Guaus, Strategic Marketing Manager for AC drives and servos at Inovance Technology Europe.