Industrial automation group Inovance Technology Europe has announced the release of the MD800, an AC multidrive designed to meet the needs of European OEMs of printing and packaging machines, for ever more flexible and scalable multidrive performance in an ever more compact footprint.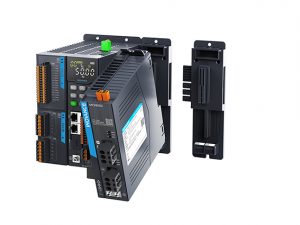 MD800's modular design enables up to 8 drives to be supplied from one rack with a single rectifier, sharing energy through the common DC bus. The product offers comprehensive functionality including an individual STO (safe torque off) on each drive, the ability to control PM and induction motors from a single software package, a +24 VDC control backup supply, and a full range of fieldbus and I/O expansion option cards. Meanwhile, the dual rating of each drive module allows heavy duty 150% overload for demanding torque applications or normal duty 110% overload for fan & pump applications.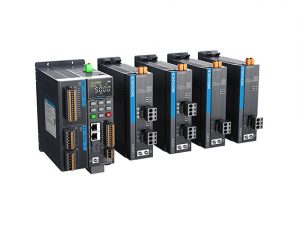 Additionally, MD800 is highly cost-effective, and also offers a significantly reduced total cost of ownership. Installation costs in particular are slashed as a result of user-friendly pluggable, spring type connectors, and a faster build time due to reduced wiring and fewer external components. The product is also designed to operate in the harshest of industrial environments with 3C3 and 3S2 conformal coating, an operating temperature range of -20 to +60oC, an operating altitude of up to 4,000 meters, and a separate cooling channel for the heatsink.
David Guaus, Inovance's European strategic marketing manager for AC drives, comments: "our product managers, application engineers, and R&D engineers in Spain, France, Germany, Italy, and Turkey work extensively with local OEMs, systems integrators, and distributors. Their market research has ensured that the MD800 will meet and exceed the demands of all multidrive manufacturing machines in Europe – from the simplest of conveyors to the most complex printing machinery. We think that MD800 is the most compact and flexible multidrive on the market today, and we also think it's the most cost-effective AC multidrive available in Europe. This multidrive will improve the productivity of our customers".