Natural self-adhesive papers made from alternative fibres are by no means a new addition to the Fedrigoni catalogue. This is a very special range that is still growing with new products and varieties. These products meet customers' growing demand and are a perfect fit for the Fedrigoni Group's mission: premium solutions that are innovative in terms of aesthetics, quality and performance. This is the perfect paper for creating high-end labels in the wine, gourmet food and cosmetics sectors.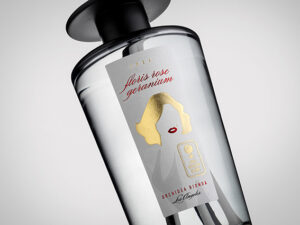 The development of these special papers is driven by the search for natural fibres as an alternative to cellulose pulp. These fibres are from plants that grow back every year and residues from different agricultural products, such as cotton, hemp or sugar cane (bagasse). They can be used alone or in combination with linen or a blend of ECF-certified recycled fibres. Papers in this area include the Cotone premium paper, made from 100 % cotton fibre and available in various shades. This wide variety of materials and shades is now expanded with a number of new products: various colour shades, such as in the case of Eden, which is composed of up to 40% dried grass fibres and is now available in a lighter version, the new Eden Cream; and new materials such as bamboo, straw and cocoa, which, combined with technologies such as the Greaseproof treatment applied to the paper pulp, achieve a result that is resistant to oils and grease.
These papers have a unique look and offer designers and producers the possibility to innovate. Just like any natural product, they are made even more special by their small differences and imperfections, which sets them apart from mass-produced papers. The materiality, texture and pleasant look and feel make this a highly distinctive range of papers that add value and do not need any further embellishment, as they stand out in their own right. With beauty and technical performance in equal parts, there are no limits in terms of printing. Natural papers, all FSC-certified, in versions with special finishes, water-resistant and suitable for a wide range of uses, from wine, spirits and beverages to cosmetics and gourmet food.
Bamboo, Eden Cream, Stracciatella, Hemp Extra White or Wild Straw are just some of the new papers made with alternative fibres that are waiting to become the stars of every creative projects. This synergy between design, material and texture enhances how the creative idea is communicated and opens the door to new and surprising experiences. High-quality premium papers with a distinctive natural touch, which will add great value to any project.