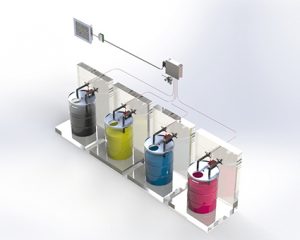 I&C-GAMA Group presents its wide range of products: in addition to its consolidated range of ink management systems, it offers important innovations for the world of packaging, with digital printing solutions, integrated ERP systems and new solutions for gravure and flexo processes.
In particular, a new product will be presented within the I&C portfolio: the ERP-SISTRADE, an integrated management solution designed specifically for the printing industry, from label to converting market.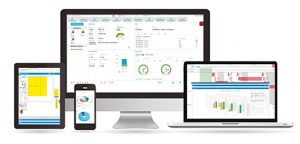 This system, strategically designed for specific applications in the world of packaging, allows an increase in productivity and efficiency by offering decision-making support to various business areas. During the fair it will be possible to participate in live demonstrations to exhibit the potential of the software and the high level of customization applicable based on requests.
In addition to the already known control and correction systems of fluids during the printing process, at Print4All I&C-GAMA will be supported by the innovative CCS – Consumption Control System, which controls the ink level in real time and, above all, detects data relating to its consumption to allow printers a more accurate estimate of the quantity used in printing.
I&C-GAMA Group will also exhibit products traditionally present in its portfolio such as the Sleeve Master Auto-CAMIS (automatic cliché mounter), slitter rewinders, anilox and flexo cliché washing systems, intralogistics systems for the storage of sleeves and clichés and chemicals for printing.
The managers of the Group will also be present at stand of NEOS, partner of I&C, to illustrate their customized digital printing solutions and provide information. NEOS technology also offers hybrid solutions, in which the inkjet unit can be combined with flexo or gravure units in packaging applications. "We want to offer companies technologies that allow them to innovate their business – comments Dario Cavalcoli, marketing director of I&C-GAMA Group – mass production, both in packaging and in other sectors, is increasingly accompanied by customized and exclusive lots and companies must be able to face these productions without being stifled by costs".
"At Print4All we present the widest range of products ever – continues Cavalcoli – With CCS-Consumption Control System for ink, ERP-SISTRADE and digital printing of NEOS we further enrich our product package, offering increasingly integrated solutions that allow us to achieve greater awareness of what is produced. The goal is to grow together with our customers".