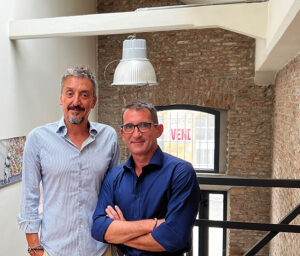 Esagrafica has been present on the Italian market since 1983, born as an installation and technical assistance service for the graphics industry, making a quality leap in 1992 becoming the reference service for DuPont prepress technologies. Today, thanks to partnerships with important market players, the company aims to grow both in flexo printed packaging market and in graphics industry in general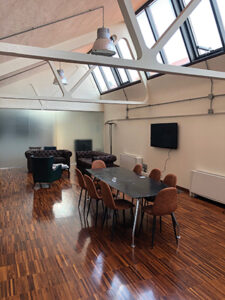 If today believing and investing in the flexographic market is almost a commonplace, it was not so at all in the early 90s when the Graphic Arts with a capital "A" were represented by other markets and flexo, which objectively was not at the same level of quality that we know today, was at the service of the packaging sector with qualitative results with graphic and visual impact not even remotely comparable to today's results.
However, who has always believed and invested in this sector is Francesco Felisi, son of the founder of Esagrafica, who joined the company in 1990 and in only two years started touring Italy far and wide to follow the installations of DuPont™ Cyrel® technologies first in the graphic industry with color proofs, and starting from 1992 in the flexographic sector too, where he learnt a lot to become today the reference technician for all DuPont flexo prepress services present on the Italian market.
Flexo: what a passion!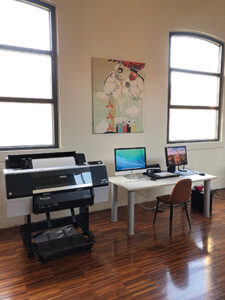 For Francesco Felisi flexo represents a real passion, he likes his work, and this is precisely the reason that still pushes him to tour all companies in Italy today.
"I had an important apprenticeship, but from a technical point of view it was very formative. The work then was very physical, I laid under the machines that were certainly not designed to facilitate access during assistance. The digital technology had not yet arrived, therefore the production process was longer and you could appreciate the manual skills of graphic operators", tells us Francesco Felisi, who together with his partner Davide Bellini, have recently inaugurated their new headquarters in Lodi, a space of great impact, certainly very nice, which can also be used to host events, courses and open houses.
In 2006, Esagrafica Service Solution was founded together with three other partners, with professional skills ranging from flexo prepress, to Konica Minolta digital printing machines and products for the graphic and visual communication industry, offering to partner brands marketing, installation and after sales services, until 2020 when only Francesco and Davide remain at the helm of the company, linked by a deep friendship as well a mutual esteem and a ten-year professional relationship.
Partnership with leading brands to grow both in flexo and in graphic industry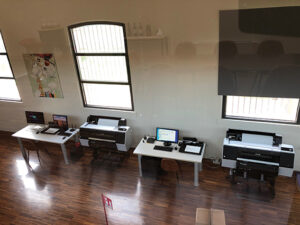 In addition to being DuPont's service, Esagrafica is a reseller of Epson printers and plotters, GMG software, measurement instruments such as Konica Minolta's Myiro spectrophotometers, consumables such as printer cartridges and professional papers. The collaboration with AV Flexologic has also recently begun, for the installation and assistance of their mounting machines, again in the flexographic industry.
If Francesco Felisi is the technical soul regarding flexo systems, Davide Bellini plays a more commercial role and has great skills in the field of software and color management/profiling and he is entrusted with the task of developing the presence of Esagrafica in these sectors. Thanks to the range of software for the packaging industry proposed by GMG Color and Epson printing technologies that today represent the reference point for color proofing for packaging and mock-ups, Esagrafica offers brand owners and final printers a complete package of solutions for making samples and printing tests directly on materials such as flexible film, cardboard or metal decorating.
Technicians wanted…

"We also want to grow in flexo, DuPont asked us, the market asks us, and we are looking for a technical figure to be included in the workforce. Our structure is lean and flexible, we respond in first person, we are prompt in processing requests for assistance, and even during holidays, my phone is always on and when needed I reach the customer in a few hours", says Francesco Felisi, who however repeatedly emphasizes the will and need to implement the workforce, an aspect that represents a sore point, as it is always very difficult today to find personnel who want to travel, gain experience and grow in the flexo market, which is growing at a rapid pace and represents the core business for a company like Esagrafica. "I strongly believe in DuPont thermal technology and it was precisely for the installation of the new TD 2000 and 3000 that I decided to be supported by Davide, who was also animated by a great passion for this sector and for the technical solutions we offer to customers, so we could start dividing the tasks for the flexo industry as well, according to our quality standards that DuPont and their service customers have recognized for over 30 years", adds Felisi who launches an appeal through the pages of Converter, inviting whoever is interested in this position of technician to come forward for an interview.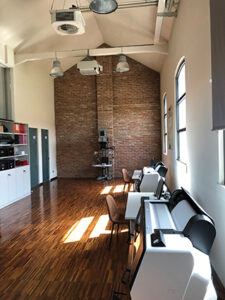 "After many years of satisfaction, recognized by partners, customers, by the market in general, even if we lived a little in the rear, the time has come for us to come out of the shadows, to make ourselves known directly to be able to grasp any type of opportunity that can allow our company to continue its growth path, with the same satisfactions and positive results that we have achieved up to now. It is precisely for this reason that we want to work with young people", conclude the two partners.