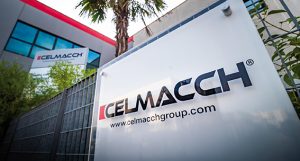 After ending 2021 with a very successful operating performance, Celmacch is once again confirming its growth trend in 2022. The 2021 financial year results show that the company has definitely positioned itself among the most important international players in the flexographic printing and rotary die-cutting sector.
Celmacch today has become a milestone in the Italian market and beyond, thanks to the remarkable collaborations engaged with the most important partners in the cardboard packaging field. Over the course of 2021, the Desenzano-based company has successfully and positively completed several projects, so that it has built up the trust of its customers, thanks to a strongly customer-oriented approach that leverages 40 years of experience in the world of high-precision flexographic printing machines.
During the first half of 2022, Celmacch signed major contracts worth an astonishing more than €20 million, covering both the sale of HBL flexo printers and rotary die-cutters.
Currently, the company is involved in important international geographical development projects. Particularly, thanks to consolidated partnerships with the most important international players, the company has also signed important projects outside Europe, such as in Morocco.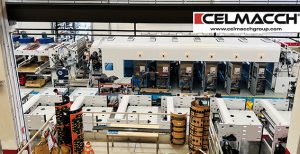 A further objective is to expand its product range. Two innovative projects are currently being finalised: an HBL press for internal and external printing, with top/bottom system in a single run with delivery scheduled by the end of 2022, and the first Celmacch rotary die-cutter in 2800 format for top/bottom printing scheduled for 2023.
The company is delighted with the impressive results in recent years, which demonstrate the ongoing improvement process. Growth is supported by the consolidation of the company's workforce, organisational structure and customer focus. New professionals have joined the workforce to face the numerous projects and developments that the company has launched and is due to begin.
For more than four decades, Celmacch has placed the customer at the centre of its development process, thanks to a remarkable professionalism and a timely and accurate after-sales service.