New generation of software runs end-to-end in the Cloud for increased accessibility and efficiency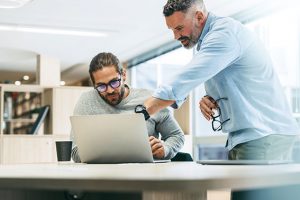 With businesses in every sector under pressure to save on shipping and transportation costs, Esko has launched the latest version of its Cape palletization software – the first solution to offer customers a complete cloud-based workflow for palletization and logistics optimization.
Delivering the triple benefits of being easy to deploy, easy to use, and easy to share across multiple users around the world, Cape Pack 22.07 has been developed to improve ways of working and optimize operational processes.
"Cape Pack now delivers all the benefits of our modular palletization software but with no software installation, more intuitive operation and importantly the ability to store and access information from anywhere, at any time," said Richard Deroo, Product Manager with Esko. "It helps determine the best product size, case count, product arrangement, case size, pallet and container load, enabling businesses to optimize their packaging for shipping. The software can also create new case sizes, build efficient pallet patterns, analyze compression strength of cases and pallets, and improve material and cube utilization.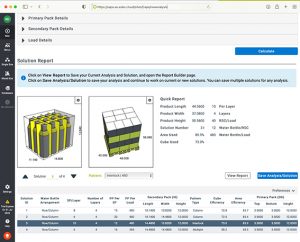 "Cape Pack is the only cloud-based solution that automatically finds the best packaging combination for the storing and shipping of packs, ultimately improving pallet load efficiency and reducing shipping costs by an average of 10 per cent, while at the same time protecting products from damage in transit," he said.
With Software as a Service (SaaS) deployment, Cape Pack 22.07 delivers next generation palletization and is the first to offer an end-to-end workflow solution – from data input to reporting – via a Cloud platform.
With Cape Pack 22.07, businesses benefit from:
Designing optimum product size
Right-size packaging for each product
Evaluate alternative case sizes
Maximize pallet loading & improve space utilization
Create a sustainable packaging supply chain
Cut transportation costs
Perform compression strength analysis on case and pallet load
Reduce the number of trucks on the streets thereby reducing overall carbon emissions
"The new interface and 24/7 global access make it simple for Cape Pack 22.07 users to save critical, up-to-the-minute information in the Cloud to share with colleagues around the corner or around the globe," said Richard. "This not only speeds up the design and approval processes, but also enables users to build more efficient pallet patterns and optimize cube space utilization.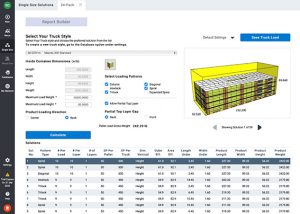 "The pallet software supports cartons, cylinders and trapezoids, as well as trays and bundles," he said. "Being cloud-based, it is incredibly easy to calculate solutions for folding cartons, cases and pallets, while users can now also easily share palletization reports complete with load formatting, edited layer patterns and truck analysis data, delivering faster time to market."
Richard said the ease of use, ease of deployment and ability to quickly and easily share data were key objectives during the development of Cape Pack 22.07. "At Esko, we are committed to ensuring ourinnovations are integrated quickly and smoothly to ensure businesses achieve demonstrable improvements and a speedy return on their investment," he said. "We are focused on helping customers not onlysuccessfully adopt our new technology, but also to make best use of it to deliver immediate results."
Significant savings for customers
As a member of the Esko pre-release community, US-based Environmental Foam Products (EFP) was among the first to integrate the cloud-based Cape Pack 22.07 into its operations. An industry leader in providing exceptional foam molding and fabrication solutions, EFP has been committed to developing innovative expanded foam products to successfully meet the needs of thousands of companies nationwide since the 1950s.
Working closely with customers in consumer products, automotive, agricultural markets as well as re-sellers, not to mention the pharmaceutical and food industries, EFP offers a wide range of cold chain solutions.
"We've been using new Cape Pack as a cloud-based solution for almost a year, and the results have been incredible," said Leigha Rolin, Product Development Specialist/Package Engineer with EFP. "It's incredibly easy to use and the speed of data transfer and reporting just adds to the efficiency. It is no overstatement to say that since using new Cape Pack, we have saved thousands of hours and dollars being more efficient in our workflow and truck loading!"