B+B International srl has been operating in the packaging, display and digital printing sector since 1993, offering complete, specific and integrated ERP & CAD/CAM solutions for sector operators.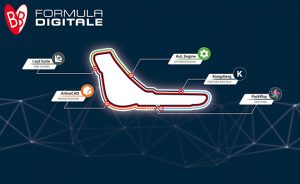 The company mission "We work to be a leader in the supply of IT, technological and service solutions to companies in the packaging and digital printing supply chain, also through high-profile partnerships and selective collaborations" will be concretely and completely presented during the edition of Print4All. 2022, with all the latest technological innovations available to the market – Hall 11 Stand F16.
"We will present Packway management software, ArtiosCAD structural design software and Kongsberg sample and production plotters, all fully cohesive in the digital formula concept. We will focus on innovation, on the digitization of processes for companies that wish to evolve, this is the strong message that we would like to convey and demonstrate. We will present the digital formula, an alchemy of products that together are transformed into a result that is better than the sum of the single ones", says Davide Dal Col, general manager of B + B International.
A strategy that arises from a creative vision and becomes rationality, a combination that is not accidental, but well designed and built by specialists in the sector. With its digital formula B+B supports digital transformation through high-profile hardware & software technologies supported by the technical skills of its consultants.
"We think that for the competitiveness of our customers it will be essential to automate and integrate the entire production process, from order to delivery, especially for companies that will propose themselves through e-commerce. This integrated IT and technological architecture allows companies to fully automate and optimize processes, thus increasing customer service, production effectiveness and efficiency, reduction of errors, traceability of orders, final accounting and correct management control", concludes Dal Col.