Avery Dennison will host at Labelexpo 2023 a special event called Connecting. Together. On their stand, they will engage with customers and the industry ecosystem in an intimate space that will showcase packaging solutions and offer an exclusive food and drink experience.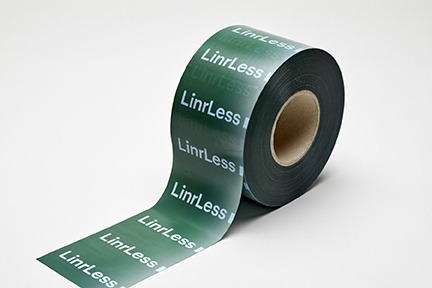 Avery Dennison envisions a connected and circular future. On their stand, it will be possible to see the latest sustainable solutions; labeling materials with a lower carbon footprint, and solutions that enable packaging recycling or reuse. It will be also available also experience demos of their digital solutions and get a true sense of how intelligent labels enable consumer interaction and end-to-end transparency.
At Labelexpo Europe 2023, Avery Dennison will be unveiling the next step on this journey: their new range of VI (Variable Information) and decorative linerless labels because the company believes that the future of labeling is linerless and has developed a suite of solutions that eliminate the need for a liner, thereby reducing material use and waste, minimizing the environmental impact of packaging.
More specifically at fair Avery Dennison will launch AD LinrSave™ and AD LinrConvert™, the first generation of decorative linerless solutions enabled by patented micro-perforation technology. These will greatly reduce label waste, decrease CO2 and water footprint whilst ensuring the functionality and shelf appeal of pressure-sensitive labels. This marks the next stage of the Avery Dennison innovation journey, enabling the industry to drive to a more sustainable and connected future. Avery Dennison is committed to helping their customers to give them possibilities to grow in an ever-changing and ever-evolving industry.