Liyu will be present with some of the leading solutions dedicated to the world of cardboard converting, packaging and visual communication.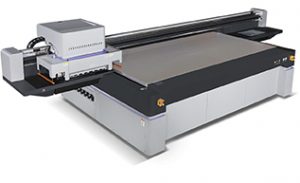 Spotlights will be focused in particular on the Platinum KC-R Led 2512 flatbed plotter, which will be in operation every day during event, proving its industrial performance. The three-axis movement with Panasonic motors and the precision of Ricoh GEN5 and GEN6 variable drop heads make this plotter the perfect combination of productivity and print quality. In addition, the 4 or 8-session partial worktable is able to support materials up to 300 kg and 250 mm thick. Quality excellence is also guaranteed by the revolutionary aspirated working table, equipped with two upgraded motors, to block the printed material and by the automatic gripper-square system for aligning the substrates. Remote controls allow the printer to easily manage the process with a Joystick.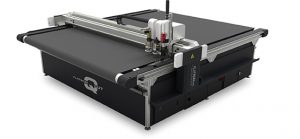 Platinum KC-R Led 2512 will be supported by the Platinum Q-Cut flatbed cutting plotter with the possibility of automatic tool change, which cuts, mills and creases a wide variety of substrates. Equipped with a high-precision camera, the system automatically aligns itself on any material, preventing any problems with accuracy and surface distortion. The depth of the cutting tool can be controlled via the AKI automatic system; in addition, the aluminum top is composed of honeycomb cells, which guarantee the stability of the structure in correlation with thermal expansion/contraction.

Ideal for a wide range of visual communication applications, the new Liyu Platinum EQ2 hybrid plotter with UV Led technology ensures versatility and print quality up to 2880 dpi on a wide range of flat and roll media. Characterized by an accurate design and extreme compactness, this industrial printer is in fact equipped with an exclusive opening mechanism that facilitates the transition from roll to roll to flatbed, expanding its application potential. The 4-turbine partialized suction system and the self-leveling suction belt also allow the processing of rigid materials such as dibond, forex and MDF, perfectly maintaining print flatness and minimizing the distortions frequently caused by fixed belt systems. Platinum EQ2 will also be engaged in challenging live demonstrations for the entire duration of the event.