A young company, composed of an extremely tight-knit and motivated team, than over 20 years is the Italian specialist in gluing systems for cardboard and converting industry.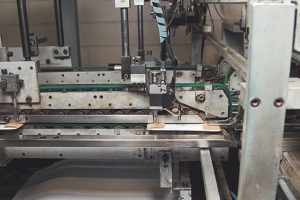 The Made in Italy concept, which can be interpreted with different facets, in Zator has always been considered in its true meaning, representing the supporting philosophy on which the company's successes are based; in fact, the company, in addition of carrying out the design phase, has several very high-precision CNC (Computer Numerical Control) machines that produce every single component of a gluing system, so as to be able to combine standard production with the creation of solutions tailored to the different needs of our customers.
The electromagnetic valves have been the subject of considerable improvement: is presented the VH2 valve, more performing, precise and resistant, particularly suitable for use in the paper converting sector, ensuring optimal performance, in line with the evolution of applications.
Among them, the folder gluer machine is the kind of machine where the Zator systems give the best performances. Simple, easy to manage and with intuitive programming, are perfectly integrated on every kind of folder-gluer or similar. The dots or lines are dispensed with high precision at every machine speeds. This type of application is suitable for small-sized products or boxes of larger sizes.