The webinar will explore how Expanded Gamut Printing (EGP™) can help reduce the environmental impact of packaging production and improve Overall Equipment Effectiveness (OEE)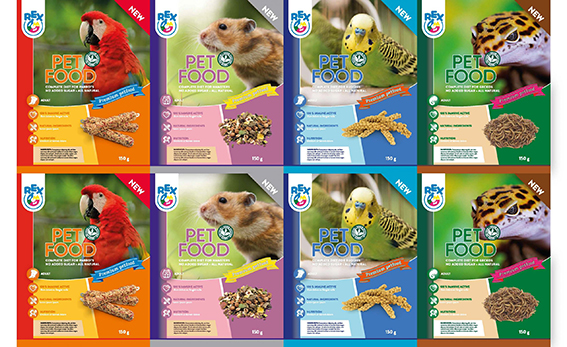 XSYS has announced its participation in a webinar hosted by press manufacturer SOMA on November 2, 2021. Entitled "Print efficiently and eco-friendly", the webinar will show converters how they can boost productivity and sustainability by implementing EGP™ methodology in their workflow. Along with technical presentations, attendees will also watch a live print job and learn about the press modifications needed for successful EGP™ printing.
XSYS Product Manager Simon Top will give a key presentation of the complete EGP™ solution and discuss the value proposition of XSYS, which focuses on print quality, sustainability and costs. A print sample produced by XSYS in cooperation with SOMA, with prepress specialist Marvaco and with Flint Group Packaging Inks will demonstrate the high-quality printing and improved eco-efficiency that can be achieved with EGP™.
"The exceptional print results and obvious cost savings clearly validate the sustainability of EGP™ technology and proves the power and versatility of our nyloflex® plates, ThermoFlexX imaging with Woodpecker micro-surface screening, Catena-E exposure and nyloflex® Xpress Thermal Processing technology. At XSYS we provide everything in a single solution. In addition to our products, we are staffed with a great technical service that has expertise in prepress and in the pressroom, and that offers quick remote service support and on-site support. The upcoming webinar will show how to take full advantage of this comprehensive solution," says Stephan Reis, Global Marketing Director at XSYS.
Developed by Marvaco, EGP™ is an innovative solution for flexographic printing that relies on a fixed set of inks – usually CMYK with orange, green and/or violet plus optional white – to produce spot colors and print high-quality flexo in a more efficient, climate-friendly and cost-effective way. By eliminating pre-mixed spot colours from the process and allowing the ink to stay in the print stations between jobs, significant savings can be achieved. This method requires only the printing plates to be replaced during job changeovers, which results in less ink and substrate waste, and with increased press uptime.
Originally designed with 25 spot colors, the print sample to be shown has been converted to six-color EGP™, CMYKO plus white. SOMA will print on an OPTIMA2 CI flexo press using nyloflex® XAH Digital plates with Woodpecker Sharp and Woodpecker Nevis screens that have been processed in a nyloflex® Xpress Thermal Processing System by XSYS. Because it delivers consistency in quality and stability during printing, the nyloflex® Xpress system reduces harmful VOCs and processes plates in less than one hour. This thermal plate processing system has proven to reduce energy bills by up to 94% compared to solvent platemaking.
EGP™ certified inks will be supplied by Flint Group Packaging Inks. Designed with the environment in mind and developed to promote circular economies in flexible packaging, ZenCode delivers high-quality products that enables converters to meet stringent packaging regulations.
"At XSYS, we continue to work closely with other leading industry partners to develop solutions that enable printers to balance environmental commitments with their desire to grow their businesses and increase productivity," says Reis. "EGP™ is also a fantastic solution for brand owners who want to improve sustainability and meet the rise in consumer demand for greener products."
To register for the webinar, please follow this link: soma-eng.com/egpwebinar