Xeikon will introduce Cheetah 3.0, a new ECO toner which is formulated with over 60% high-grade recycled PET, making it the ideal solution for environmentally conscious packaging applications. By harnessing the power of recycled materials, this innovative toner not only meets the ever-growing demand for sustainability but also ensures compliance with the increasingly stringent regulations governing packaging components and recyclability. ECO toner will be available for the high-end presses in the CHEETAH Series – the Xeikon CX300 and Xeikon CX500.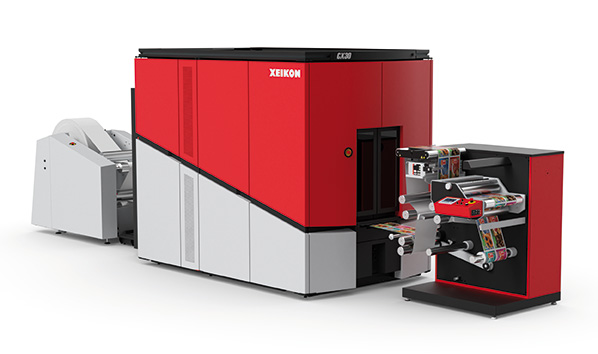 To guarantee the highest quality and lower waste hence lower cost, Xeikon has developed the Quality Measurement Module (QMM) which can be fitted on all Cheetah 3.0 CX Series presses as an option. The QMM will be responsible for the quality assurance of the printed output, closely monitoring the density and registration throughout the print run. To present the exact eco profile of each solution, Xeikon has devised a new Sustainability Scorecard which offers a more transparent means of proving compliance with various regulations and also help brand owners with their sustainability goals. The Scorecard will analyze and illustrate the carbon footprint of each Xeikon press, right down to the individual components of the consumables. It will identify food compliance, VOCs emissions, recyclability and energy use to give a complete overview.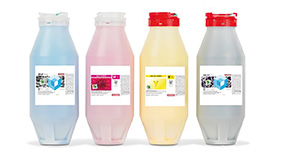 Sustainability for flexible packaging production
European premiere for its new TITON toner technology, which has been developed to meet market demands for paper-based flexible packaging applications, such as stand-up pouches and sachets.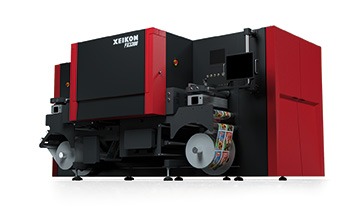 The first press presented with TITON technology is the Xeikon TX-500 which prints in up to five colors at 30 m/min in a resolution of 1200 dpi. The 520mm-wide press will be instrumental in opening up new market opportunities in paper-based labels and flexible packaging. ACM in Italy, as one of the first Beta sites to install the new technology, reports a growing appetite for short runs of paper-based pouches, which the company sells through its online portal. Xeikon will be showing the Xeikon TX-500 press running live in line with a digital embellishment module from Kurz. Producing full-color, high-end labels with digital foil, the combined solution will demonstrate how easy it is to supply luxury markets, such as the wine & spirits segment, with high-impact, sustainable labels through an all-digital process.
Xeikon will again take part in the Automation Arena 2023 where the benefits of connected workflows with high levels of automation will be presented. Xeikon will also feature as part of the new dedicated Sustainability Trail and the Flex Pack Trail further highlighting the benefits of the company's new solutions including ECO toner, Sustainability Scorecard, and TITON technology.