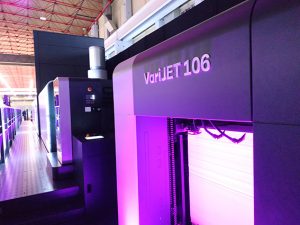 This brand-new machine, presented by Koenig & Bauer Durst last week in Radebeul, combines the strengths of digital inkjet with those of classic offset printing. The machine is the combination of digital print with the proven modules of Rapida platform, it uses water-based inkjet process for highest print quality and offers various inline finishing options. We saw the machine live and realized its benefits: with VariJET 106 users will be able to produce amazing folding cartons.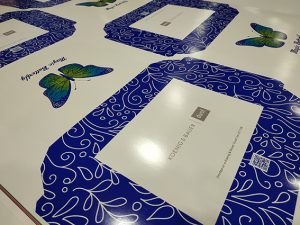 The machine marries the time-tested press engineering of the Rapida 106 with the latest generation of single pass printing technology from Durst. VariJET uses Fuji Dimatix Samba print heads with variable droplet size and resolution is 1.200 x 1.200dpi, the thickness of printable substrates range from 0,2 to 0,8 mm and the speed is 5500 sheets/h: it is the perfect response to mass customization trend. The machine can be considered hybrid because it foresees the incorporation of the CutPRO X for rotary die-cutting and combined flexo units for high-end finishing of print products. the machine includes Durst workflow and RIP technology (Durst Analytics, Smartshop and Workflow).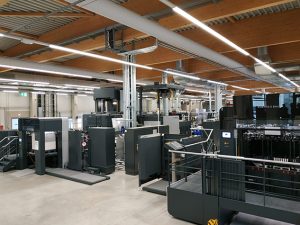 The first units of the VariJET 106 are due to be installed in Europe and America in the second half of 2022. Target groups include pharmaceuticals, cosmetics, tobacco and food industries, as well as folding carton converters.