Strengthened by its famous motto "You cut, We care", Wink South Europe, the Italian headquarters of the German multinational also present in the United States and Denmark, has chosen to diversify its offer by focusing on consulting and training of the highest quality, to improve the customer experience of its customers, as well as the performance of die-cutting equipment
For 33 years Wink has been synonymous with die-cutting in the label and packaging world, for which it produces magnetic dies, rotary cylinders and flatbed dies, which play a fundamental role in the production of labels, even if they are sometimes little considered, starting from the fact that the print operator who manages the machine uses them, and not a specific operator.
It often happens to think of the magnetic die as a commodity, which is ordered by the customer and delivered within 24-48 hours, and to which is not given the right value also due to the low purchase cost (about € 50 per piece, € 15 of which absorbed from transport).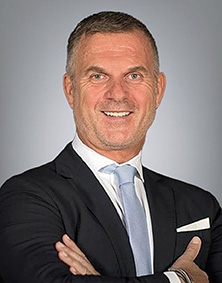 "Our customers are used to order dies and having them within 24 hours and, excluding various considerations that have led us to investigate the reasons why customers do not plan their purchases, we are trying to explain to them that if at least they were able to order more dies at the same time, we could achieve a better economy both as regards production and transport costs, with great advantages, which we would be ready to recognize without necessarily having to increase prices", says Fabrizio Decio, Managing Director of Wink South Europe, which from the Gallarate office manages, together with a very young team of 18 collaborators, in addition to the Italian market the whole area of ​​southern Europe and the Mediterranean basin, acting as a reference point for administrative part, customer care and orders that are produced and shipped from Wink headquarters in Germany, from where the goods leave every day and are delivered in a few hours throughout the world. Globally, Wink boasts a total of approximately 400 employees for a turnover of approximately € 40 million, 8.5 of which developed by Italian site.
The "ABC of die cutting" manual and training courses

The magnetic die is erroneously perceived by the market as a consumer good but in reality it represents a company asset, which is used, most of the time partially, for its operational potential and archived for subsequent jobs, for this reason a correct use but above all an adequate cleaning, maintenance and storage of the die become an aspect of primary importance.
From this consideration, Fabrizio Decio, who in addition to being in charge of the company is also CEO & Master Coaching Trainer of OutSourcing, a company that deals with integrated consulting and training services for professionals and companies, together with his staff, has developed an "ABC of die-cutting" manual, divided into three chapters: it starts from the basics of die-cutting to acquire basic notions about materials, units and cutting tools; a second module is dedicated to problem solving with in-depth information on dies and magnetic cylinders, die-cut cylinders and flatbed dies to finish with a checklist on the analysis of problems and the status of cutting tools.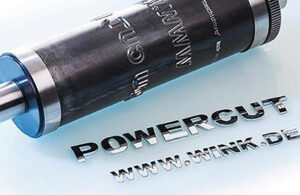 "We are giving this manual for the use and maintenance of the die to machine operators who participate in our certified training courses, who are giving excellent results managing to guarantee the maximum satisfaction of the owner of the company and of the operators on the other. This course has a cost that we quantify in about 2 thousand €, but which we are happy to offer for free to the most deserving customers and who, believing in this project, do not hesitate to make two hours of work available to their collaborators, offering them the opportunity to update. We have been organizing courses at our customers' companies for three years, managing to raise their awareness of the problems related to die-cutting, but above all we take home customer know-how which then almost translates into a personalized service, when we have acquired and analyzed data and expertise, then succeeding in providing a perfect die-cylinder combination based on the state of the art of our equipment", adds Decio, underlining how the exchange of information on the market is of fundamental importance to achieve the goal that all companies pursue, that is to make a profit through the maximum satisfaction of customers.
A complete offer for die cutting needs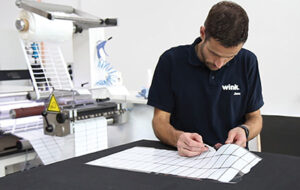 In the last period with the crisis relating to the procurement of raw materials, label manufacturers have been forced to supply self-adhesive material also of second or third choice, and if on the one hand for Wink having access to a series of data and information of their customers was decisive in offering them ad hoc tools, on the other hand it served to ensure maximum productivity for die-cutting phase. A range of products and cutting-edge technological solutions are available, such as the Digital Smart Gap which is sold only to OEMs, a system that allows easy adjustment of the gap, consisting of an adjustable cylinder and a support shaft, which guarantees the complete cut without any difficulty, eliminating problems of resonance and vibration, with minimal maintenance interventions and no increase in the cylinder temperature.
Flexible dies represent the core business for Wink, which however has just taken over a company specialized in the automated production of rotary cylinders, a sector in which the German multinational intends to grow further in the coming years, especially in southern Europe.
The importance of human capital in business development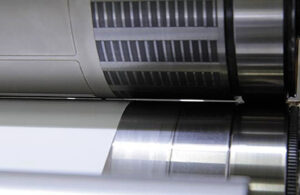 Wink South Europe boasts a 55% market share in Italy, the result of a company philosophy that, starting from the quality of its products and solutions, strongly focuses on human capital in developing relationships and business. "We have a strong market penetration capacity, because where we operate, we do it directly and with customer support. For example, in Portugal, where the market is not manned and thanks to the figure of Rebecca Angiolini, a young woman eager to grow, who speaks Portuguese and has indisputable skills, we have already reached a market share of 75%.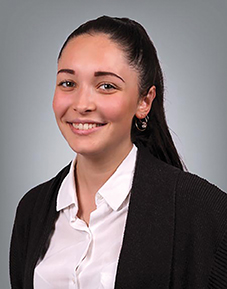 Finally, an aspect that is sometimes underestimated, but which is instead fundamental for us, concerns the importance of establishing an empathic relationship with the customer, which can certainly help in the management of a profitable and positive relationship, because human capital has an enormous value for Wink", concludes Decio, underlining this last aspect as the distinctive feature of the success of this group, which especially in the last two years, serving pharmaceutical, food & beverage industry, has never lost a day of work, continuing to grow.