There is no two without three, and after the investments of the last two years which saw the renewal of Laminati Cavanna with two Nordmeccanica solutions, here is a third line, this time by BOBST, in assembly phase in the production department of the most important Italian subcontractor for converting of flexible packaging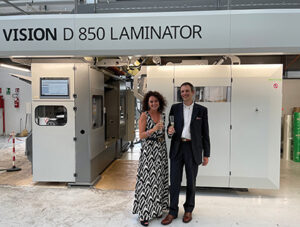 Courage and resourcefulness are the soul of an entrepreneurial activity, and if the company is headed by a strong and determined woman like Anna Paola Cavanna, it seems almost normal to see three technological investments in the last two years. A path that began in the midst of Covid emergency to get to the current period with all the difficulties of the context, which have completely renovated the most important department of Laminati Cavanna, namely laminating department, which represents the core business for the company, based in Piacenza.
Years complicated on the one hand for the well-known events, but also characterized by a great growth, with a market increasingly looking for sustainable packaging solutions and special applications, reasons that led Anna Paola Cavanna and her staff to plan a series of investments fundamental for a path that has not yet finished.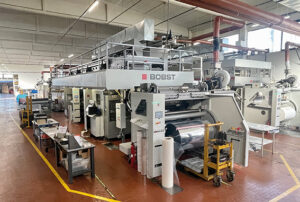 The new BOBST Vision D 850 laminating line completes an already well-stocked department
The new Vision D850 can use both solvent-based and water-based adhesives and can also be used as a lacquering machine. The coating web width is 1350 mm, equipped with interchangeable gravure and flexographic trolley. Corona treatment systems supplied by Mero are installed on both unwinders. The diameter is 1000 mm in and out, for a maximum production speed of 450 mtl/min.
"With this latest addition, we strengthen the production capacity for our reference sectors, namely food, pet food, pharmaceuticals and cosmetics", says Anna Paola Cavanna, "but also for all growing sectors such as paper processing, for labels, polylaminates in mono material in PE/PP/PET, and also laminated for sterilization and pasteurization. The new BOBST laminator thus configured will also allow us to provide a primer to be applied before printing and to use heat-sealing lacquers on paper or PET/PVC or with barrier or anti-fog effect and print in one color on any substrate with a thickness from 12 to 900 microns. with an adhesive or coating application capacity from 1 g/m2 to 35 g/m2", adds Anna Paola.
In the production department there are currently 6 laminating lines: a solvent-based duplex laminator CL850 BOBST since 2018, a solvent-based triplex laminator NORDMECCANICA, a duplex solventless Super Simplex NORDMECCANICA, a duplex solventless NORDMECCANICA Super Simplex HD since 2021, and finally a duplex solventless NORDMECCANICA Simplex installed in 2022. This new Vision D850 BOBST line, which took the place of another CL850 BOBST of 2007, is the third BOBST laminating line purchased over the years and confirms the collaboration between the two companies.
The company also has two slitter rewinders (Del Maglio and Bimec) equipped with Futec single and double-sided inspection machines and a Rossini line for grinding of sleeves and rubber-coated cylinders.
Special markets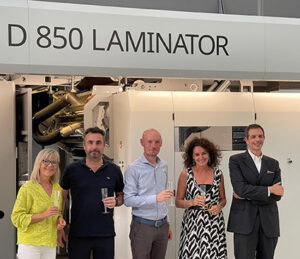 This new line will also allow Laminati Cavanna to strengthen its presence in all those special markets, which represent very interesting niches, such as the rapidly growing sector of photovoltaic panels, where the company offers special laminatings for various materials that then go to build the panel, and also for the electrical sector where insulating laminatings are made for cables in webs.
Furthermore, the 2007 BOBST CL850 line, temporarily removed from the production department to make room for the new VISION D850, will soon be repositioned in a dedicated department and used exclusively for laminating with water-based adhesives to further increase the production of more sustainable packaging.
"In this regard, we are entering into agreements with suppliers of water-based adhesives to have the latest generation products with increasingly better performance and sealing", adds Anna Paola.
A unique and quality service on the Italian market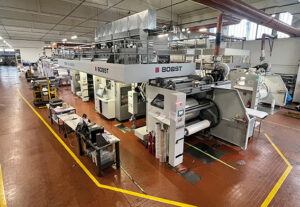 For a subcontractor, investment in technology represents the basis for building a relationship of trust with its customers. Being equipped with increasingly efficient machinery able to meet the needs of Italian and European customers in different markets has always been one of the key principles for Laminati Cavanna, which this year celebrated its 53th anniversary.
Over the years the company has grown in number of employees, as a covered area of the site, as services offered to the reference market, acquiring the ISO 9001: 2015 and BRC Packaging certification, and becoming in 2020 Ambassadors of the Etichal Chart  of Packaging Foundation (of which Anna Paola Cavanna is the outgoing president) up to the drafting of its own corporate code of ethics.
"I like to think that I am considered a reliable partner, an aid for converters, a certified and approved back-up for standard or special processing, in case of particular needs or peaks for those who have laminating machines), a qualified supplier (for those who has no laminating machines. Surely our strength is also the confidentiality and flexibility thanks to which we usually manage to be fast in delivery times of the finished work. We have achieved a fairly exclusive positioning on the Italian market and we want to maintain our performance and the quality of our service, which for over 50 years has seen us supporting this extraordinary and fascinating industry", concludes Anna Paola Cavanna.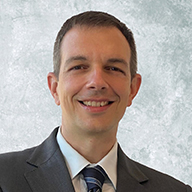 "Laminati Cavanna's choice of BOBST laminating technology to realize its expansion and growth plans, especially in the applications that characterize the future of converting of flexible materials, is of great satisfaction for us", comments Davide Garavaglia, CEO of Bobst Italia, "I believe that, in addition to the technical characteristics of the machine and the many types of applications that the VISION D 850 is able to manage, whether in the renewable energy sector or in the more sustainable packaging, the success of this project is based on sharing with Laminati Cavanna an industry vision that wants to offer its respective customers more quality, efficiency and safety, in a context of all-round sustainability, through cutting-edge automation, digitalization and connectivity solutions".