WEPACK (World Expo of Packaging Industry) 2023 is scheduled to be held on July 12-14: the event will be as a forward-looking, exploratory and influential super gala that covers the entire industry chain of packaging worldwide together with these exhibitions: SinoCorrugated 2023, SinoFoldingCarton 2023, SinoPaper 2023, DPrint 2023, Food Pack & Tech 2023, and PACKCON 2023. WEPACK 2023 has strategically partnered with 200+ international associations and media to create a dynamic platform for industry communication and trade.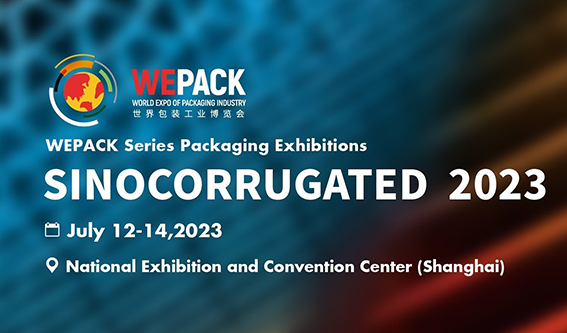 After three years, China has opened up. The exhibitors will actively participate in the exhibition, bringing many new products. The event now has a total of 850 registered enterprises, with a declared area of more than 70,000 square meters. The number of exhibitors is still increasing: it is expected that more than 1200 exhibitors will participate.
A large number of overseas enterprises will come and seek business cooperation in China, with a blowout demand that has been inhibited for three years. WEPACK 2023 will serve as a powerful platform for overseas buyers to release purchasing demand and rebuild purchasing channels.
The new venue, the National Exhibition and Convention Center (NECC), provides convenient access for visitors with various transportation options available. NECC is a mere 10-minute drive from Shanghai Hongqiao International Airport and Shanghai Hongqiao High-Speed Railway Station. The surrounding subway and highway network are well-connected, allowing access to all major cities in China, and the display area of the new venue is more centralized, streamlining visitor entry and reducing queue times.
Over 30 cutting-edge forums about industry hot topics
During the same period, WEPACK will hold more than 30 forums in the industry, with nearly 100 heavyweights gathering to release cutting-edge information, share industry "real stuff", talk about global packaging industry trends, guide and promote industrial innovation and development, and stimulate the sector and empower the upgrading of the packaging industry, providing a platform integrating industrial functions such as resource sharing, industry research, cooperation and exchange.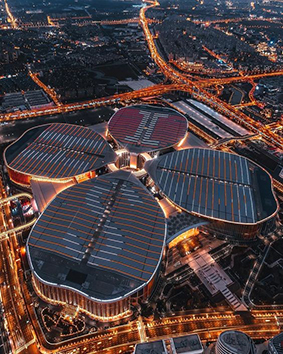 ACIMGA is an official partner of WEPACK 2023
ACIMGA consequently is going to organize a dedicated mission which includes, among others, the presence of the association with a representative stand within SinoCorrugated 2023 and an Italian representation with a speech focused on digital printing innovation of carton box during the World Corrugated Forum, "Intelligent Connection, Future", which Reed Exhibitions will host on July 11, 2023, at Wyndham Shanghai Hongqiao Hotel. This forum will invite representatives from prominent associations worldwide to share industry dynamics and cutting-edge trends in their respective regions.
In the post-pandemic era traditional equipment with poor performance, low efficiency, and high energy consumption will be gradually replaced, while automation and intelligent technology, integrated packaging printing technology, and the application of digital printing will become the future development direction for the printing and packaging industry.
Today it is essential to underline how much the corrugated cardboard market is growing, and printing applications help to make it increasingly integrated into communication logics. The consolidation of relations between ACIMGA and SinoCorrugated undoubtedly assumes a strong strategic value.