C.O.I.M. S.p.A, an Italian multinational that has manufactured chemical products since 1962 and that operates all over the world through nineteen manufacturing and trading companies, presented at Plast adhesives, coatings and inks. Environmental sustainability, a top priority for COIM, is realized in this sector according to the following main directives.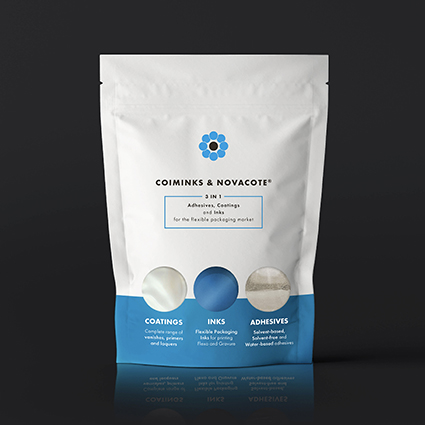 – Development of monomaterial plastic solutions: in collaboration with CEFLEX, for example, COIM has taken part in a project for the production of monomaterial packages that use recycled PP and, in collaboration with RECYCLASS, is certifying adhesives that can be recycled mechanically.
– Compostable solution offer: COIM presents the solvent-based adhesive NOVACOTE® NE 810 S + CE 510, tested in accordance with EN 13432 standard and OK Compost Industrial certified, in accordance with the TÜV Austria, Seedling and BPI standards. The CoLam FX series of inks of COIMINKS has recently obtained and renewed its TÜV Austria OK Compost Industrial certificate that enables converters who use substrates and components certified as compostable, with ink within the maximum limit of application indicated on its certificate, to produce compostable packaging materials.
– Regulatory compliance of products: COIM has developed a new portfolio of solvent-less and solvent-based solutions for the production of food and pharma packaging, offering the best characteristics in terms of sustainability, technical and application performance, safety and compliance with food contact regulations.
– Non-plastic monomaterial: monomaterial packaging presents the major advantage of being easier to recycle. For paper packaging, COIM offers a vast range of products with primer properties, OPV, heat seal coating and barrier to moisture and grease, thus allowing combinations of solutions and applications with growing performance in terms of optics, sealability and barrier. For Alu Foil COIM proposes an innovative series of PVC / styrene-free heat seal coatings, thus making a major step forward in terms of safety and regulatory food contact compliance.