Labelexpo 2023 returns to Brussels from 11 to 14 September: 4 days, 9 pavilions, over 600 exhibitors with a complete range of technologies and materials for the label and packaging market. Over 40,000 visitors are expected for this latest edition in Belgium, with the already announced move from 2025 of Labelexpo Europe to Barcelona.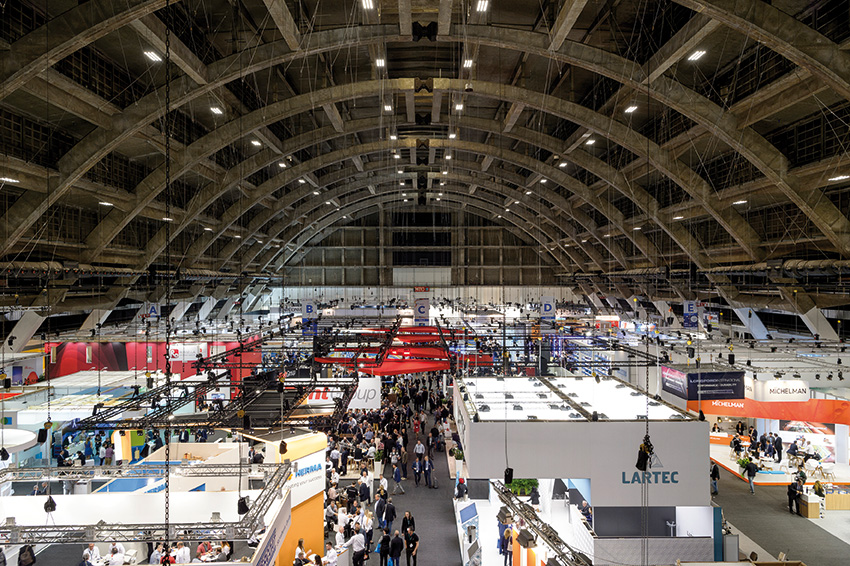 It is one of the segments of the graphics industry that maintains an overall positive growth standard, and both at European and Italian level, after the recent congresses of the trade associations, the trend is also confirmed for the current year. We are speaking about label sector, certainly there are difficulties, but having managed to get out of a three-year period that has seen situations happen in the world that no one could have ever imagined, and now being at the gates of the main event for the sector, which is finally returning after 4 years of absence is certainly a source of happiness and pride for all the companies, from printers to suppliers of technologies and materials that will compete in September in Brussels on the occasion of Labelexpo Europe.
We are in a much more volatile situation than in the past, and this trend has accentuated after 2020, as four fundamental pillars that guide the world of labels and packaging such as brand owners, consumers, the climate and governments, are moving in unpredictable directions.
Adapting to this new fast-changing world is the most pressing need for label and packaging printers. Today's printers need to be able to react faster and better to unpredictable market situations with solutions optimized for different types of requirements demanded by brand owners. Printers must also be ready with value-added solutions that break the mold for greater shelf appeal and adhere to sustainability and cost requirements demanded by market-leading brands.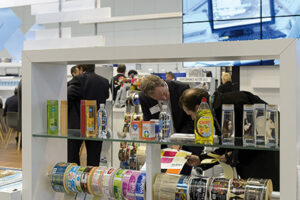 Packaging is no longer just a container and should provide engagement, consumption and repurchase solutions for brands. Digital transformation in manufacturing companies is increasing awareness and demand for Industry 4.0 solutions and last but not least, printed electronics is becoming a reality faster than imagined.
Environmental awareness has been a consumer trend for a long time now and besides consumers believe that companies are responsible for participating in the fight against climate change, and consequently demanding that suppliers and manufacturers do what they can to be part of the solution and not the problem, also important the fact that companies should prove it before purchasing. Initiatives and innovations that reduce waste, enable recycling, and save resources and energy are expected as a default.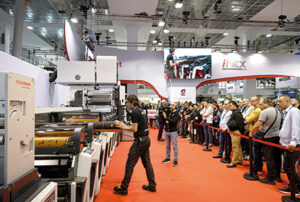 There are some megatrends within packaging and labelling sector: first of all monomaterials labels and packaging structures; linerless labels that reduce waste, streamline production and contribute to a more circular economy that optimizes resource use, manufacturing label without a liner means there will be less production and waste of the liner material, but the glue consumption can also be reduced by up to 80% on this type of label; design conceived for reusability and recycling; roll labels; consumers need to know so communication transparency on the label is a must.
Simply said: if sustainable packaging and labeling don't factor into your brand strategy, into your manufacturing process, into your equipments to produce label for 2023 and beyond, they absolutely should, no chance to escape this approach.
What are we going to see in September?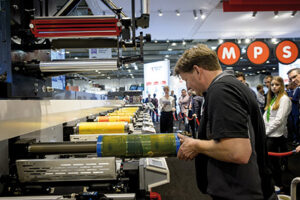 There will be no shortage of leading brands, which in all these years have continued to go forward with their technological developments, mainly based on the automation and digitization of processes. Companies that have invested heavily in their respective demo centers, as it should be, but which at the right moment, do not hold back for a direct confrontation in the field, because the fair, especially with its collateral events, moments of study and discussion, is always an important appointment for the industry.
There will be sessions dedicated to the wine label market and technologies, but also flexible packaging, an application that is growing in the narrow and medium band, with a focus on sustainability but also on the design and approach of the younger generations.
At the Flex Pack Trail, visitors will be able to learn more about digital and conventional press technologies, flexpack material constructions, coating, laminating, ink and curing requirements, in-line and near-line decoration options, QC and migration testing. Live demonstrations will take place and visitors will be able to take the trail at their own leisure.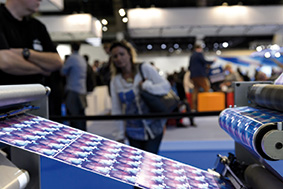 Printing of both filmic and paper-based flexible packaging materials will be demonstrated by a number of suppliers. The Automation Arena features a full 'lights out' production workflow, from file creation to digital printing and converting.
A new feature for Labelexpo Europe is Flexo's Future – ECG, a series of presentations and guided tours on Expanded Color Gamut (ECG) printing. Daily presentations by renowned ECG expert Dr Kai Lankinen will take place on the show floor, examining all aspects of fixed color palette printing, where up to seven inks (CMYK+OGV) are used to reproduce spot colors. The presentations will address questions such as why is ECG not more widely used in the labels industry? What are the requirements to implement a successful ECG workflow? And what are the sustainability and efficiency advantages?
Taking place on the first evening of the show, 11 September, is the Label Industry Global Awards ceremony, themed as 'Crowning the Industry's Champions'. The awards highlight the key achievements and successes of individuals and companies working in the label and package printing sector. Malcolm Rae of GEW will receive the Global Achievement Award, and the winners of the other categories – Rising Star, Team Achievement, Innovation, Sustainability and Converter of the Year – will be announced on the night.
"We are delighted to be running Labelexpo Europe again and can promise visitors an extraordinary show across nine halls. We will see an explosion of cutting-edge technology launched at the show, everything from pre-press to materials, and digital and conventional print and converting technology. Add to this a world-leading series of educational events and our focus on Automation and Flexible Packaging for label converters and you have an unmissable Labelexpo experience", says Jade Grace, portfolio director of Labelexpo Global Series.