Never like this year this fair will be characterized by a marked transversal nature, analyzing the opportunities linked to the evolution of production processes in a circular perspective which, together with sustainability and energy saving, will represent the key themes of Plast 2023, which will take place from 5 to 8 September in the pavilions of Fiera Milano in Rho

Sustainability and technological innovation will pervade the 6 pavilions of the fair, with an exhibition offer that ranges from materials to manufacturing processes, from finished products to services, to the most advanced solutions developed by manufacturers of machinery, equipment, auxiliaries, and molds for processing plastic and rubber.
To learn more about the relationship between Promaplast, organizer of the fair, Amaplast, the Association of Italian manufacturers of machines and molds for plastics and rubber, which supports Plast, and Ipack-Ima, we interviewed Mario Maggiani, director of Amaplast.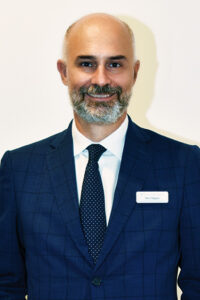 Face to face with Mario Maggiani, director of Amaplast
Promaplast has signed a synergic agreement with Ipack-Ima aimed at promoting Plast among operators in the packaging sector: is it possible to know something more about this agreement and how it is structured?
"The collaboration established this year between Plast and Ipack-Ima is fundamentally based on two points. The first is a commercial agreement: Promaplast, in view of the synergies that increasingly link the world of Amaplast and Ucima, has seen added value in this partnership since the two sectors are complementary. In fact, on average almost 50% of plastic material is consumed for packaging. The second point of the agreement foresees an enhancement of marketing and promotional activities, which translates into a significantly enhanced social activity, in a greater number of direct collaborations with sector magazines and an enhancement of stakeholder involvement".
Satellite exhibitions are planned at Plast: will there be initiatives dedicated to flexible packaging?
"Materials represent one of the central elements of our event, and exactly for this reason one of the three satellite exhibitions, Plast-Mat, is dedicated to innovation in plastics with a strong specialization in environmental sustainability and advanced technical performances. Focus on new materials, on the development of already existing plastic materials, for example on the replacement of multi-layer multi-material packaging with multi-layer but mono-material materials, in line with circular economy".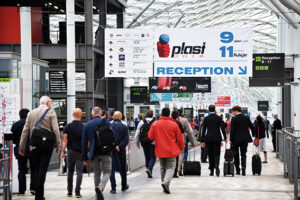 Why should an operator in this sector visit the fair?
"The overview proposed by Plast also in 2023 is not limited to machinery, but ranges from innovative materials to cutting-edge manufacturing processes, from finished products with high technological content to personalized services; as usual, a busy program of seminars, workshops, press conferences and company presentations will enrich the offer. Thanks to the collaboration with ICE-Agenzia, the StartUp area is once again planned with the aim of giving due prominence to young companies that offer innovative solutions and that represent the near future, both in terms of technological content and materials, applications, software. Plast is confirmed, together with K in Düsseldorf, as the most international event in the sector. In fact, one third of the participants come from abroad both as regards exhibitors and visitors. And we recall that a number of Italian exhibiting companies are in fact branches of foreign companies. The Italian market continues to be considered very attractive abroad, in second place after the German one. Italy and Germany are now the only countries in Europe to maintain the tradition of manufacturing and are distinguished by high quality products with high added value, precisely to face the competition from the Far East. Visitors are also expected from all over Europe, but also from North Africa and sub-Saharan Africa, both areas experiencing strong growth. And then South America, the Middle East, North America, with an expectation of a recovery of contacts from China and from the Asian area in general. Plast is the appointment for our sector where it is necessary to be present".
Will the theme of the sustainability of flexible packaging be addressed, and how?
"The theme of sustainability will be treated at 360° because as a fair our job is to dissect the theme being a showcase of solutions, both in terms of services and technology. As we said before, sustainability in materials is fundamental, it is what consumers have in their hands and which has the greatest impact on purchase and reuse. Plast-Mat will be the great container of these themes and solutions".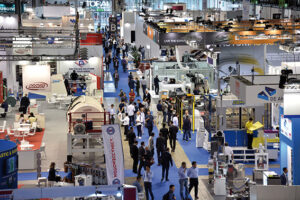 Can you give us some anticipation on the collateral events, in particular those dedicated to the flexible packaging sector?
"A series of events that will accompany Plast are being defined, to explore the trends in the sector and the questions that companies are asking themselves. Giving you some previews, an event will be organized together with MADE, the Industry 4.0 Competence Center of the Milan Polytechnic, while an appointment will be dedicated to the entire plastics supply chain, from subcontracting to recycling, which aims to broaden the gaze along the entire production process in a circular economy perspective. The opening conference will be branded The Innovation Alliance, with a round table with companies of plastics sector, packaging users, logistics and plastic printing. There will therefore be opportunities for discussion and our goal is to give ideas and reflections to define the future of our sector".