Scantech, world leader on weight & thickness measuring systems, and DeCoSystem, a well-known visual inspection solution provider from Florence, are attending the Plast2023 with a shared booth as consolidated partners.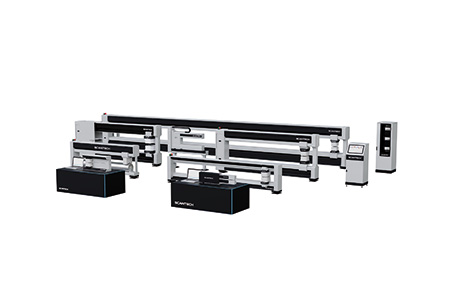 Different scanners and sensors are available in order to measure inline weight, thickness, density, humidity etc… Scantech will offer, during the exhibition and later on, the possibility to test directly customer samples directly for grammage (including fillers) with a soft Xray sensor and defect detection on3 the SHF3 Scanner that has on board an integrated defect detection system in order to provide complete reports for each measurement up to 3 years of production using the Data Hub T-REX.
Other sensors (NIR, ultrasound, laser, microwave etc.) are in our portfolio in order to provide the direct and best measurement solution to the customer needs.
DeCoSystem will present one of their Inspection Machines.
MULTIPLUS build up to inspect in line printed tubes and bottles. The machines "handles" each piece in order to inspect 100% the print, colors, bar codes and variable data. MULTIPLUS shows in one solution both the longer experience (more than 30 years) of DeCoSystem in inspection and color control systems (relative and absolute) for raw and printed material (2D & 3D) and the customization capability for products and solutions.