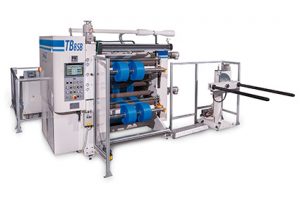 Since 1960 Sage produces high quality slitters rewinders and machinery for packaging industry in different versions depending from customers needs. The fifty-year experience  and know-how achieved enables Sage to offer a wide range of machines from economic to extreme avant-garde solutions comprehensive unloading system of finished rolls.
At Hall A6 booth 874 at ICE EUROPE 2019, the latest news from its range of Industry 4.0 machines will be presented, including the innovative Bmatic NOSTOP double turret slitter rewinder and the new series of double shaft TBSB slitters capable of guaranteeing very high performance and reducing the minimum operator intervention.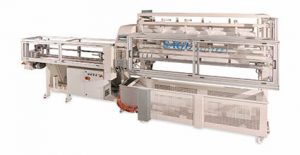 Thanks to the new packing rolls systems that can be equipped with the machines, it is possible to automate the unloading, weighing, labeling, aseptic packaging and palletizing of the single cut reels, thus managing the entire cutting process with a single line.
The possibility of interconnecting with other machines and company management systems guarantees effective control of the whole process in real time.