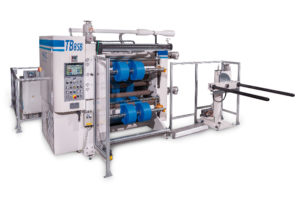 Sage will present the latest news from its range of Industry 4.0 machines, including the innovative Bmatic NOSTOP double turret slitter rewinder and the new series of double shaft TBSB slitters capable of guaranteeing very high performance and reducing the minimum operator intervention.
Thanks to the new packing rolls systems that can be equipped with the machines, it is possible to automate the unloading, weighing, labeling, aseptic packaging and palletizing of the single cut reels, thus managing the entire cutting process with a single line.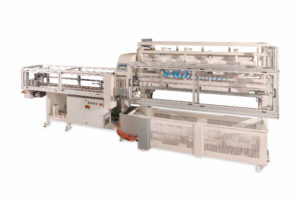 The possibility of interconnecting with other machines and company management systems guarantees effective control of the whole process in real time.
The testify of continue tecnological innovation made by Sage, not only in slitters rewinders but also in secondary machines, will be presented last news made on corecutter and Doctor machines.