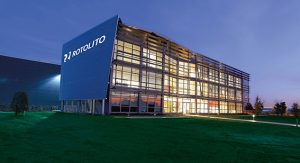 Thanks to HP Indigo's digital printing technology, one of Europe's leading graphics companies has reduced lead times, whilst increasing flexibility and productivity.
Rotolito's customers include a range of large and small publishing houses, from a variety of different industries including banks, logistics, communications, fashion and furnishing brands.
Throughout the company's 7 production sites, the most innovative printing technologies are installed throughout the whole production cycle – from pre-press to bookbinding – acting as a solution for a wide range of products, including books, comics, catalogues, magazines, flyers, technical manuals, price lists, guides and diaries.
Rotolito began its digital printing journey in 2010, with Europe's first installation of an HP Web Press T300. The organisation, which also boasts an HP PageWide T480 and T360 color inkjet web press continued its digitisation path with the acquisition of an HP Indigo 15000 and HP Indigo 10000 digital press in 2014 to meet the growing demand for high-quality, customisable prints on a variety of substrates.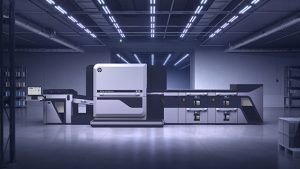 After 12 years, the partnership between HP and Rotolito has continued to grow. At  its Pioltello Headquarters in April 2022, the company decided to invest in a  new HP Indigo 100K digital pressthe B2-format commercial printing system designed for higher speed and productivity with uninterrupted print jobs. The new press will replace Rotolito's existing HP Indigo 10000.
The installation of an HP Indigo 100K digital press is a solution that perfectly meets the need for Rotolito's flexibility in producing short-runs and customised prints of illustrated books, catalogues and other applications, ensuring a print quality comparable to offset, thanks to the special HP ElectroInk liquid ink.
"The new HP Indigo 100K, replacing the HP Indigo 10000, allows us to increase productivity in printing covers and books using digital sheetfed technology. Thanks to the high productivity of the new HP Indigo 100K, we will be able to scale the breakeven point compared to offset in printing illustrated books, catalogues, comics and magazines", says Emanuele Bandecchi, Sales & Marketing Director of Rotolito.
While the B2+ format was already a prerogative of the HP Indigo 10000, the new HP Indigo 100K significantly narrows the gap between offset and digital. In fact, the HP Indigo 100K is the most productive B2 digital press on the market. Capable of printing up to 6,000 sheets per hour, it can move higher volumes from offset to digital to meet today's needs, producing a range of commercial applications with outstanding print quality and high productivity.
Printing and producing applications with flexibility and quality, rather than having to stockpile materials, was a key selling point for Rotolito. The company are now able to optimising production, in order to overcome production peaks, reduce inventory costs by eliminating the risk of unsold products and be given the option to manage last minute production request. Not to mention the further ability to produce short runs and create customised products by avoiding stocking up or making excess copies.
The solution implemented by HP also integrates PrintOS, the print production operating system with web and mobile applications linked to HP printers, making it easier to check production progress even via mobile devices.
In addition, Rotolito's new HP Indigo 100k will help the company meet its sustainability goals. Printing on-demand means that Rotolito cuts the need to make excess copies, thus saving on waste material. The HP Indigo 100K also provides significant energy savings with a reduction in production costs.
Quality production while respecting the environment is a path that Rotolito has been pursuing for a long time and is one that is achieved through the use of energy from renewable sources, eco-friendly papers from controlled or recycled forests and collaborations with Public Authorities in charge of controlling anti-pollution regulations.