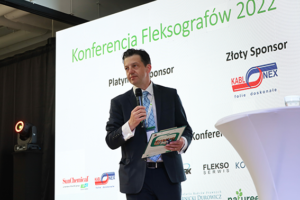 The Polish Chamber of Flexographers (PLFTA), the organization bringing together companies involved in the flexographic industry, joins FTA Europe as its eighth member association.
The Polish Chamber of Flexographers is committed to changing the negative perception of the flexographic industry as an environmental polluter. The industry is moving towards recycling, refillable, biodegradable, and compostable packaging, and PLFTA is working to educate young people and future professionals about these advancements.
"Joining FTA Europe will allow us to exchange knowledge and experience, improve the level of flexographic knowledge through conferences, seminars, and trainings, influence printing school education, and network with similar organizations abroad," said Krzysztof Skrobot, Director of the Polish Chamber of Flexographers. "The future of our industry is closely related to all aspects of environmental protection, and we are committed to adapting to the principles of the European Green Deal and achieving net-zero greenhouse gas emissions by 2050."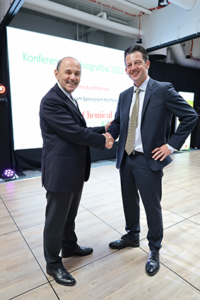 The Polish Chamber of Flexographers has been taking care of associated members, supporting their economic and organizational initiatives, creating a platform for information exchange, and providing consultation. By joining FTA Europe, the chamber expects to speak a common language, cooperate, and exchange information to overcome challenges and achieve its goals.
"We are thrilled to welcome the Polish Chamber of Flexographers to FTA Europe," said Sante Conselvan, President of FTA Europe. "We believe that knowledge exchange and collaboration are key to fostering innovation and meeting environmental challenges. We look forward to working with the Polish Chamber of Flexographers to make a positive impact on the planet and foster the growth of the flexo industry."