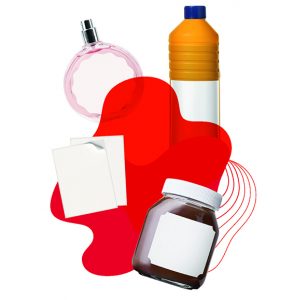 With its new Parade Label SG, Sappi is now introducing a one-side coated, semi-gloss face stock label paper that is approved for direct contact with food and that complies with DIN EN 71 for toy safety. The range of applications includes labels for food, non-food, beverages and health and beauty aids (HABA), as well as for logistics and variable information printing (VIP) due to its excellent thermal transfer printability.
The fibre-based face stock solution guarantees high-quality results in printing and finishing, through the entire production and converting chain. It features high stiffness and resilience, so the label will not be damaged and will fit accurately even after labelling.
Because of the central location of Sappi's production site in Gratkorn, Parade Label SG can be supplied quickly throughout Europe and beyond. The short transportation distances save greenhouse emissions and protect the environment; shorter production cycles then enable good availability and fast supply. Parade Label SG is certified for direct food contact and available in grammages of 77, 78 and 80 g/m². Sappi can provide Parade Label SG with FSC or PEFC certificates on request.
Sappi will be presenting its new developments in the field of label papers, among others, at the upcoming LabelExpo Europe in Brussels in April 2022.