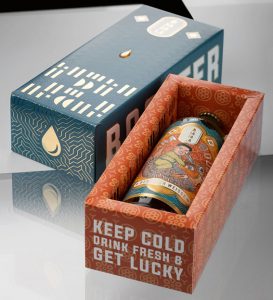 The SoloBirra 2021 competition winner of the Best Packaging category has been announced as Dario Frattaruolo Graphic Studio for the creation of the Chakra Booster beer package. Produced by Packly for the Badalà Brewery in Italy, the packaging incorporates innovative digital enhancement to boost its appeal and better convey the consumer experience. Frattaruolo and Packly clinched the prize from amongst more than 100 original submissions.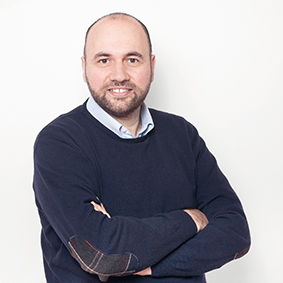 Giuseppe Prioriello, CEO and founder of Packly, states, "We are extremely honored that the winning packaging selected in the SoloBirra 2021 contest is a Packly printed box. The enhanced beauty of the packaging was done using a Scodix Ultra Digital Enhancement Press. The CYMK sheet was embellished with Scodix Foil™ in gold and Scodix Sense™ to compliment the special taste of the Badala brew." Prioriello adds, "We strongly believe that the design of every box should tell the story of what the consumer is getting, and with the use of digital embellishment the story is even more pronounced."
Nigel Tracey, Scodix VP of Marketing & Business Development, adds "We are excited that Scodix technology, yet again, has delivered a winning product. Thanks to Packly, not only is the finished product superior in its class, but the user experience is unique as the print buyer has a chance to see and share the 3D preview of the packaging with special finishing effects, before purchasing the print run."
Dario Frattaruolo, project designer and owner of the agency, elaborates further, "We are very excited that our design has won the Solobirra 2021 competition and attribute much of our success to Packly's 3D preview and printing innovation. The 3D preview brought our design to life, allowed us to examine the design to the smallest detail and an exact match to the winning printed product."
Solobirra 2021 (Only Beer 2021) Best Label and Best Pack competition honors and celebrates the innovation of the Brewery sector with a distinguished jury selecting winners based on the creativity of labels and originality of packaging. Entries are submitted from graphic and communication studios, designers, printers, and paper converting companies for products intended for brewing production.