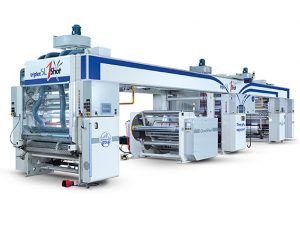 Boom in requests for new machines for food packaging produced in Piacenza which allow to reduce production energy costs by 80%: at the end of January 2022, Nordmeccanica, which is the world's leading manufacturer of machines for flexible packaging (coating-laminating machines and metallizers), it has already collected orders equal to 70% of the turnover in 2021, which was 110 million euros.
The new low-consumption machines, called "Nordmeccanica Triplex one shot", make it possible to make the bags for pasta and other foods that we find on supermarket shelves, and were presented to the company's customers in mid-2021 in live streaming, so as not to incur restrictions due to the pandemic.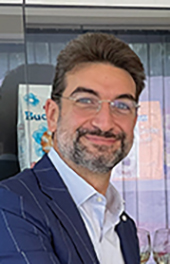 "The ability of our new machines to drastically reduce energy consumption has accelerated new orders since the costs of energy raw materials began to rise", explains Vincenzo Cerciello, technical director of Nordmeccanica. "The lower energy absorption was obtained thanks to three factors", continues Cerciello, "first of all, the pushed digitization, which allows to optimize the work of the machine, through data analysis, memorization of operating settings and remote control; second, the integration of different processes on a single device, which can do more things more efficiently; third, the reduction of production times, up to 50%".
"Nordmeccanica Triplex one shot" machines allow you to assemble three layers of packaging material (for example, a plastic film, a sheet of paper and one of aluminum) or only two (plastic and aluminum) and use special Symbiex type adhesives with quick polymerization, which do not require the use of solvents and were developed by Dow Chemical in collaboration with Nordmeccanica.
Nordmeccanica is the world's leading manufacturer of machines for the production of pouches for packaged food, plastic packaging and pharmaceutical blisters, with a global market share of 65% and exports equal to 95% of turnover. The company has five production plants, including three in Italy, in Piacenza, one in China (Shanghai) and one in the United States (New York), with a network of representatives covering 87 countries. The group employs 300 direct employees and has a turnover of 110 million euros, with investments in research and development equal to 5% of the turnover.