On the occasion of its 40th anniversary, the company organized an international event about the packaging world on 13 December in the presence of sector operators from all over the world: from India to Africa from China to the America. Today Nordmeccanica exports over 90% of its production and is the world's leading operator in the sector with a market share of over 65%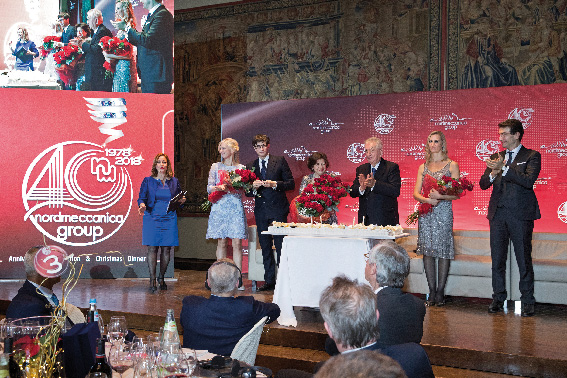 The flexible packaging machines manufactured by Nordmeccanica laminate multi-layered plastic films mainly used for food and pharmaceutical packaging, which must guarantee hygiene, hermetic closure and resistance to handling. Multilayer flexible films made with Nordmeccanica machines are also used for high-tech productions, such as solar panels, technical clothing, payment cards and other special types of packaging.
Nordmeccanica operates through five sites, three in Italy, one in China and one in the United States, and 87 countries, with 300 direct employees, a turnover of 110 million euros in 2017 (+ 10% compared to 2016) and investments in research and development of about 5% of annual turnover.
"Nordmeccanica is proud to host the most prestigious representatives of the packaging industry in the world", said Antonio Cerciello, president of Nordmeccanica, "our company operates in a technologically advanced logic 4.0 since the beginning of the 2000s. Thanks to this we became the first in the market in recent years and this has allowed us to face also our main German competitors. But we have been the technological leaders for some time now, thanks also to the partnerships we have de­veloped with major international players such as Siemens, Dow, Henkel and Amcor".
Nordmeccanica is also the market leader in Germany with a 55% share and is the leading supplier of German food packaging multinationals, with a sales volume of aro­und 7 million euros a year to Berlin.
Continuous technological innovations
In his speech Vincenzo Cerciello, vice-president and technical director of the Group, reiterated that the flexible packaging sector is constantly growing, also because now it is considered a type of packaging with an excellent barrier effect, let's think of laminated that can have 3 and even 4 layers. For these processes we need laminating machines with excellent performances, above all because substrates are very different, moreover the materials are expensive so the machine must be efficient and reduce waste to a minimum."We try to change the market and it's not just a matter of speed, because we provide machines that are perfectly integrated with the substrates and the chemicals they use and the speed and performance are the result of this combination; our ap­proach is greatly appreciated by our customers".
With regard to sustainability, solvent-free laminating is a positive feature in this view, in addition, the machines are equipped with regenerative motors, which allow users to self-generate 20-30% of the energy consumed by the machine. Nordmeccanica has really managed to change the production ha­bits: in China the systems were mainly solvent-based, today solvent-free technology is much more wide-spread and the phenomenon is growing.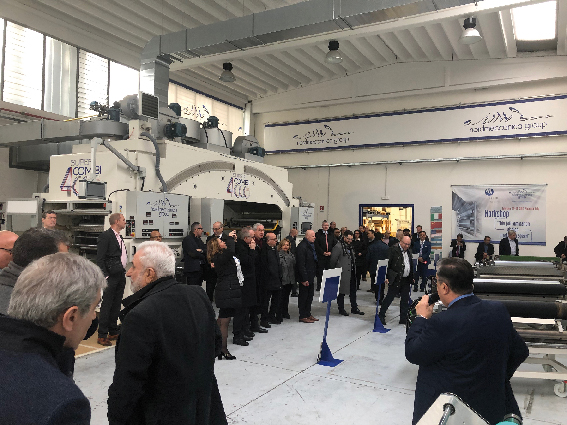 Fabio Vincenzi, area sales manager at Nordmeccanica, presented the range of metallizers able to satisfy all production requirements, from converters to film producers. Important was the acquisition in 2013 of technology, brands and patents by Galileo Vacuum Sy­stems for the construction of vacuum systems for the metallization of plastic films.
For Nordmeccanica, partnership with other companies is essential. The recent result of the collaboration with Henkel is an innovative top coating to obtain a transparent AlOx metallization with a high barrier effect.
The synergy between Nordmeccanica and Henkel could bring advantages in both divisions (coating and lamination): after many tests the two companies have come to the development of a very special top coating, easy to apply and able to guarantee a good barrier effect, thanks an incredible efficiency in the protection of the vacuum applied ALOx layer. Because a problem of transparent metallization is precisely the fragility of the appliedALOx layer, which results in a decay of the barrier properties when the material is transformed (printing, laminating, cutting, production of bags). "Now, instead, with the new top coating the converting processes have no negative effects on the barrier effect, but not only: the barrier properties of the laminated film after the application of the new top coating used as a primer during the metallization process, increase!", says Vincenzi. So converters can take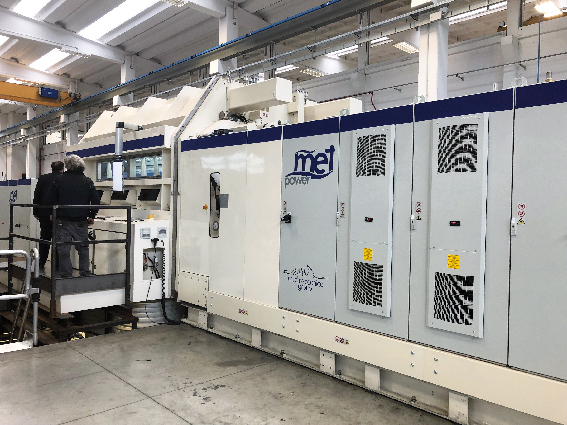 advantage of the transparent ALOx metallization in a safe and easy process, offering a high added value product.
Finally, Vincenzi recalled the ILPM (In Line Pattern Metallization) module, a special module that allows the creation of a non-metallized pattern on a metallized surface with high precision of registration and definition.
Uflex-Nordmeccanica: a meeting made of knowledge, curiosity and values
We had the pleasure to meet Ashok Chaturvedi, Uflex president, an Indian company active in the flexible packaging sector, welcoming the invitation of Nordmeccanica, which has been working with Uflex for over 20 years.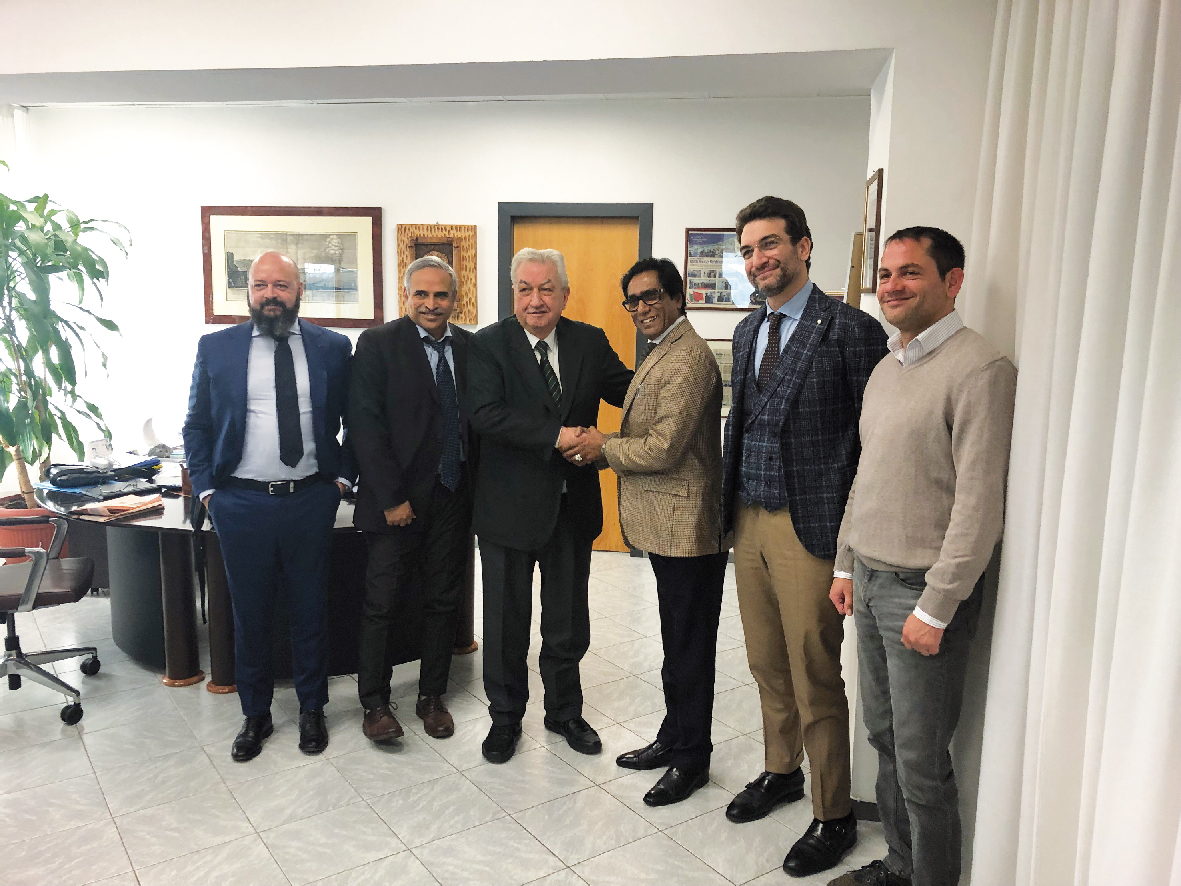 The relationship between the two companies goes beyond that of supplier-customer, as stated by Antonio Cerciello, Nordmeccanica president: "I thank Ashok for the great trust he placed in us, since the first sale many years have passed and in this period it has been established a relationship of mutual collaboration and exchange of know­ledge, which thanks to his skills and those of his highly trained technical team, have allowed us to grow and better understand the market. I am really proud to have him as a customer and especially as a friend, thanks to this relationship we have the opportunity to work together for the future of flexible packaging".
Uflex, founded in 1985, can be considered a meteor in the Indian industrial landscape. During its rapid development, the multinational has built a very strong technological reputation in the packaging sector, even beyond national borders.
Today Uflex has 8000 employees and the global turnover is over one billion dollars, the headquarters is in Noida, near New Delhi, other offices are in Mexico, Poland, Egypt, USA and UAE. Customers are in 140 countries in the world, from Russia to South America and South Africa, and of course also in Italy, where there are important customers. "We are a one-stop supplier for the whole flexible packaging industry, we supply BOPET, BOPP and CPP films, inks and varnishes for printing, adhesives, holographic ma­­terials, materials for metallization and PVDG coating; cylinders for gravure printing, for laminating and envelopes production; filling equipment", says Chaturvedi.
The company bases its success on trust and value creation for customers, on innovation and customer satisfaction. Uflex products are used for the packaging of a vast production range, from food to cereals, from co­smetics to fertilizers and drugs.
The relationship with Nordmeccanica started in 1998, when the first solventless laminator was acquired by the Indian company, since then "we have continued to equip ourselves with its equipment also for metallization and lamination, because we are convinced of the absolute quality of the machines, of the quality of the service and the commitment to respect delivery times of Nordmeccanica, which is also always ready to listen to the customer to meet his needs", confirms Cha­turvedi, who wishes good luck and success to Cerciello family. Nordmeccanica has proven over time to be a reliable and stimulatingpartner, because to achieve a good result "perfect integration between the converter, the customer and the technology provider is needed", he adds.
When it comes to flexible packaging, the aspect of sustainability is important, – "compared to rigid plastic, flexible packaging is preferable, because it is lighter, easier to dispose of at the end of its life because it is less bulky, offers greater protection, especially for food packaging with high barrier properties, and also at design level has a simpler structure. For all these reasons I foresee a great future for our sector", concludes Chaturvedi.
There are numerous projects between Uflex and Nordmeccanica: projects that will revolutionize the world of flexible packaging.