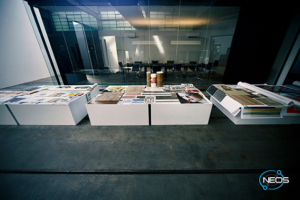 The Neos story started more than 20 years ago when Vincenzo Palumbo started developing inkjet printers for the ceramic market. Together with his team in the previous market sector and now with Neos, more than 1.500 single pass inkjet printers have been sold worldwide. These printers are strictly serving the industrial market. Today the Neos products are focusing on décor-printing and packaging-printing. The customers requirements are analyzed and together with Inkgenio, Neos' ink-Partner, a solution to the specific application-necessities is being developed. These can be water-based inks as well as UV-LED-curing inks.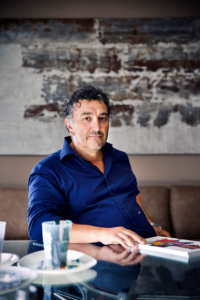 This year, Neos and Inkgenio will move into a state-of-the-art factory in Fiorano Modenese (MO), only a few hundred meters away from the famous Ferrari car-factory.   
"Our new factory has a production space of more than 12.000 sqm. It incorporates the most modern R&Dfacilities, state-of-the-art production equipment and gives us room for expansion for our fast growing business. Printers and inks can be produced in the same building, however, for the food market a separate area is reserved to avoid contamination for inks serving the strictly regulated food-packaging-market" says Vincenzo Palumbo
The new factory is compliant with modern sustainability standards, is powered by a park of solar panels on the roof and allows Neos to quadruple the output. The inauguration is scheduled for the second half of 2023.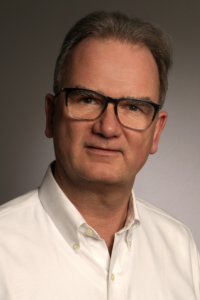 In October 2022 Frank de Jonge started in the role of Commercial Director for Neos and Inkgenio. Based in north-west Germany, Frank de Jonge devoted his career to digital printing. After more than 15 years in high-speed laser printing with companies like Mitsubishi Chemicals, Hitachi and Toshiba, in 2006 Frank decided to focus on the more sustainable and HSE-friendly inkjet printing. In Sensient (now Sun Chemical), Armor and adphos he was integral contributor to new business development initiatives in décor-, textile-, packaging-applications and a plethora of industrial inkjet ink development initiatives by providing bespoke ink- and component solutions.
"Helping to develop healthy, safe and sustainable solutions was always my motivation in the projects that I managed. It seems like the past 16 years were a necessary learning experiment for now joining Neos and Inkgenio. In this group of companies I can use all my experience and finally offer complete solutions to a demanding industry" concludes Frank de Jonge.