It was 2011 when about forty box factories met in front of a notary in Milan to start a new representation project. In this way was born the Italian box manufacturers consortium, later transformed into the Association that today brings together about a hundred companies throughout Italy that represent about half of the entire turnover of sector of box factories.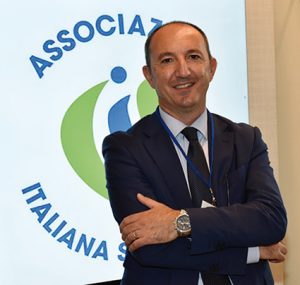 Riccardo Cavicchioli, president and one of the founding members of ACIS thus remembers that moment: "the 44 companies sitting around that table ten years ago began to build new ways to interpret the market together and to create a' home 'capable of ensuring to our companies the representation that up to that moment no Association had seriously guaranteed us".
In these ten years, ACIS has grown and consolidated, creating a central structure, a network of relationships with the most important operators in the paper and cardboard sector, providing training and services to help associate companies grow and help them to move through the new potentials linked to sustainability, which has positioned corrugated cardboard among the most important materials of the future in the packaging sector and beyond.
Furthermore, in recent years, ACIS has fought for the contestability of the market, collaborating with Competition and Market Authority which, after a record-breaking investigation, ascertained the illicit concertation of almost all corrugated cardboard producers operating in Italy with a sanctioning measure, the legitimacy of which was recently confirmed also by Lazio Regional Administrative Court.
"After this important battle, carried out by our Association with determination and courage, we have learned to collaborate more effectively with the market surveillance authorities. We therefore look forward to a lasting change in the market situation, especially in complex periods like these, in which costs and availability of raw materials are already putting a strain on our companies", comments Riccardo Cavicchioli.

To celebrate the tenth anniversary, ACIS has decided to visually mark the road traveled up to here with a restyling of the brand, which combines the past, CIS stylized in the blue logo, and the future, with the choice of a modern and clean font. An integrated communication campaign, "10 years together" will develop until the end of 2021 and will strengthen the positioning of ACIS among all stakeholders, with the support of the creative concepts Union builds the future and Let's continue to build together.