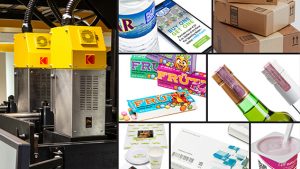 From flexible packaging and labels to folding carton and corrugated boxes, digital is rapidly gaining popularity in packaging production. Several different factors are driving this trend. Demands for increased production flexibility and shorter times to market are contributing to the spread of digital printing. An increasing number of brand owners are looking for solutions that support more frequent design changes and efficient short-run production, in response to the need for greater flexibility. Brands are also looking to personalization or versioning to create greater engagement with the consumer. Furthermore, by taking advantage of digital's greater flexibility and variability, packaging designers can realize eye-catching creative concepts for improved shelf appeal. Smithers, the provider of consulting and market research services, has predicted that the digital packaging and labels market will grow by almost 13% annually during the period from 2017 to 2022.
All-digital presses for a wide range of packaging applications are available today on the market. Among the leading options for flexible packaging are the highly productive Uteco Sapphire EVO W and Sapphire EVO M Presses developed jointly by Kodak and the Uteco Group. These high-speed digital presses, which provide maximum web widths of 1370 or 650 mm, utilize Kodak's continuous inkjet technologies and Kodak water-based inks.
Digital versatility for conventional processes in packaging production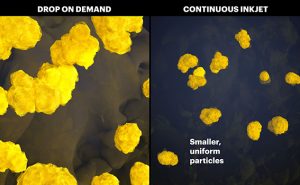 The Kodak portfolio also includes solutions which allow packaging printers to enhance traditional printing or packaging converting processes with the flexibility of digital. The Kodak Prosper Plus and Prosper S-Series Imprinting Systems were designed for integration into offset, flexo or gravure presses and finishing lines such as folding or gluing systems. They add digital flexibility to analog printing processes and enable modern, hybrid production scenarios, with no sacrifice in throughput. These versatile imprinting solutions are suitable for corrugated, folding carton, label, and flexible packaging applications.
Kodak Prosper Imprinting Systems make it easy to add security features such as serialized codes for supply chain tracking, or regional regulatory content to packaging. Similarly, variable design and marketing elements such as variable codes for lottery or gaming campaigns and connected or smart packaging applications can be integrated.
Hybrid packaging printing with a digital turbo
Kodak Prosper Imprinting Systems use Kodak Stream Continuous Inkjet Technology, which enables the highest print quality at stunning speeds. Prosper Plus Systems provide up to 600 x 900 dpi resolution and are available in two different speed and width versions. The print width in the narrow configuration is 105 mm, CMYK color prints are possible if four of these inkjet modules are cascaded. The wider version with print width of 210 mm ("W configuration") uses two inkjet modules which print seamlessly.
The importance of inks and primer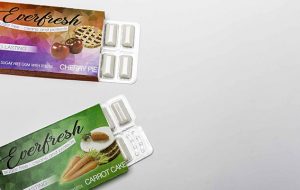 The ink properties are a decisive factor for the versatility, color quality and cost-effectiveness of digital imprinting. Kodak Prosper Imprinting Systems employ water-based nanoparticulate pigment inks developed and manufactured by Kodak, which dry fast owing to their chemical composition. Kodak's proprietary ink pigment milling process means the inks enable the Prosper Imprinting Systems to output images with vibrant colors, match brand colors and exceed the expectations of brand owners.
Kodak's inkjet imprinting systems also benefit from water-based ink-receptive primers that are optimized for the water-based pigment inks. These printable primers, known as 'optimizer agents,' enable substrate-independent print quality at high speed. Kodak has developed a range of optimizer agents for packaging applications on paper, board, and flexible film substrates.
One particularly important aspect as far as packaging production is concerned is that, when used as intended, Kodak's inks are fully compliant with the latest directives for compostability as well as indirect food contact including the: US Federal Food, Drug, and Cosmetic Act and applicable food additive regulations (21 C.F.R. Parts 170 et. seq.); Canadian Food and Drug Act and the Canadian Food and Drug Regulations (C.R.C., c. 870 Part B, Division 23); Good Manufacturing Practices (GMP) of the European Union, EU Regulation No. 2023 / 2006; Annex VI of the Swiss Ordinance on Materials and Articles in Contact with Food (SR 817.023.21)