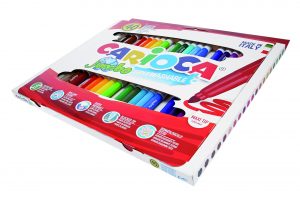 Environmental sustainability is a theme that is involving every aspect of common life. A revolution underway that has developed a new sensitivity in companies, aimed at investing in increasingly sustainable solutions. IGB, a historic Italian paper converting company with two production sites (Varese and New York), can boast a patent portfolio among the richest in the paper packaging sector and its solutions have obtained numerous international awards as well as being present in the innovation archives of Polytechnic of Turin.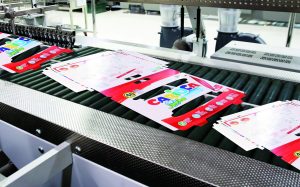 The solution developed by IGB is the result of six months of research aimed at transforming the packaging of Carioca felt-tip pens. In the external packaging, made for packages of different sizes, the traditional corrugated cardboard has been replaced with a stronger, lighter and more reliable cardboard that promotes the integrity of the packaging with a totally green approach. A material made from 100% pure virgin fiber deriving from responsibly managed forests with full traceability.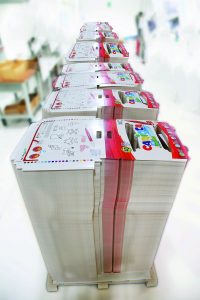 The inside of the packages, originally made up of plastic color trays, was created with the same material as the external. This solution sees a packaging traditionally used by IGB in the pharmaceutical sector (the ampoule holders) adapting itself to stationery packaging.
The material allows maximum expression of the external design of the boxes, guaranteeing the traditional liveliness of colors that distinguishes Carioca packages.
An effective solution applied not only to the finished product but also to the production chain. IGB worked to ensure that the advantages were present also at a technological level, making the packaging process more efficient by simplifying it and making it more sustainable, not only in terms of less plastic dispersion in the environment but also for lower energy consumption and lower CO2 emissions during production.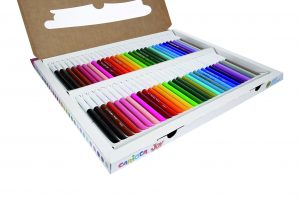 CARIOCA, thanks to the use of the packaging developed by IGB, and the other solutions adopted in terms for environmental sustainability and energy saving, takes a further step forward for 2022, the year in which the company aims to eliminate over 280 tons of plastic from products, save over 50 tons of plastic from packaging and meet 100% of energy needs from use of renewable sources.